Today, Rockstar Games released a new companion app for Grand Theft Auto 5 ahead of tomorrow's launch. The aptly named Grand Theft Auto: iFruit app is an apparent jab at Apple's iDevices, but it does actually serve a purpose within GTA V.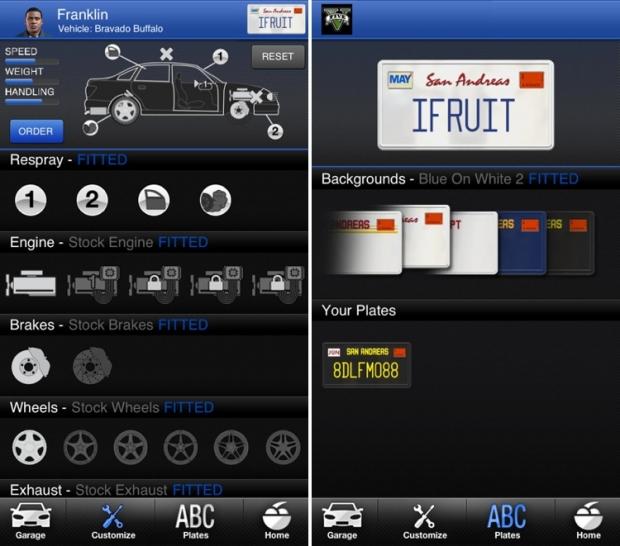 The new iFruit app allows users to create and customize vehicles that can be used in game, with the ability to make changes to almost every aspect of the vehicles in the game. Vehicle appearance as well as performance is upgradable via the app and users can even customize license plates that can be used in the online portion of the game.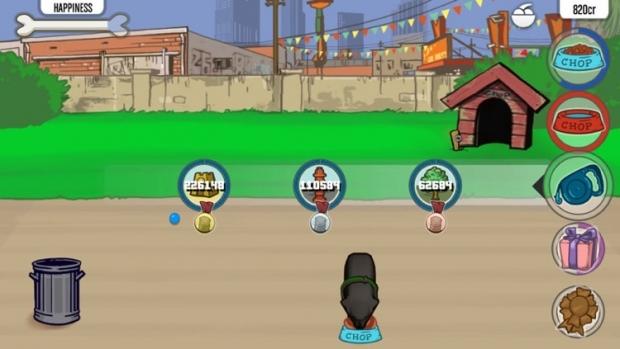 "The Los Santos Customs app offers players the freedom to create their ultimate vehicle in Grand Theft Auto V from anywhere. At the bar, on the beach, on the toilet. This is the future, we're almost sure of it." Said Rockstar. "Depth of content, high production values, defecation. It's the app that has it all. Because who doesn't love tending to a virtual pet? Chop is Franklin's canine sidekick in Grand Theft Auto V. Look after him well in the "Chop the Dog" app and you will reap the benefits when playing as Franklin in Grand Theft Auto V. Pet him, feed and water him, play fetch and tug-of-war, teach him tricks."
Additionally, the app features options for caring for Chop the Dog, the player's in-game sidekick in GTA V. This virtual pet system reminds me somewhat of the Tamagotchi's of the mid 90s, but by taking good care of Chop, he can perform tricks and locate hidden items within GTA V. Additionally, the app provides access to the Rockstar Games Social Club. For the moment, the Grand Theft Auto: iFruit App is only available on iOS, but Rockstar says that Android support is coming soon.