Apple introduces the iPhone 5S, its new flagship smartphone
Apple introduces its latest flagship smartphone, the refreshed iPhone 5S.

Published Tue, Sep 10 2013 12:49 PM CDT
|
Updated Tue, Nov 3 2020 12:21 PM CST
Today is the day, where Apple has just unveiled its latest iPhone 5S smartphone which features A7 processor and Touch ID fingerprint scanner. The iPhone 5S is available in three colors: silver, gold and a "new space gray." They are all made from high-grade aluminum and chamfered edges.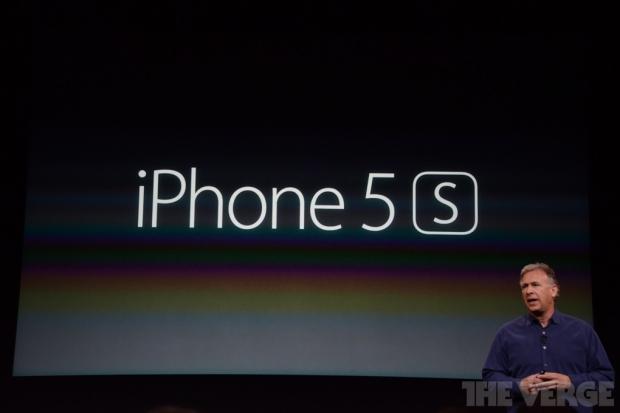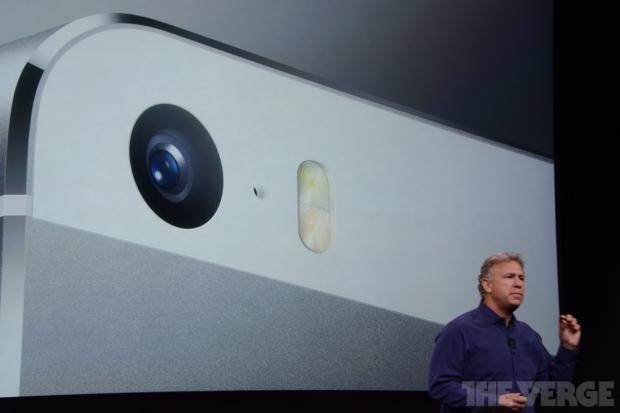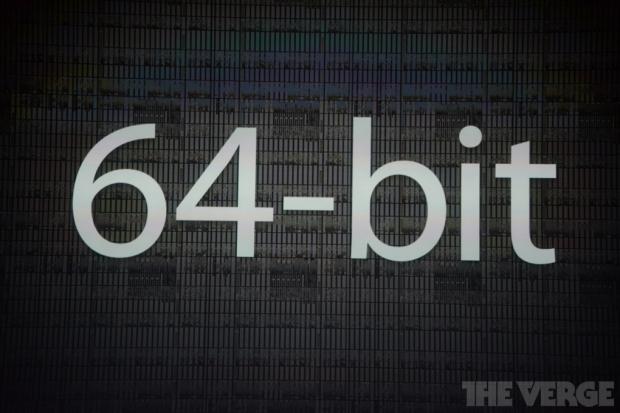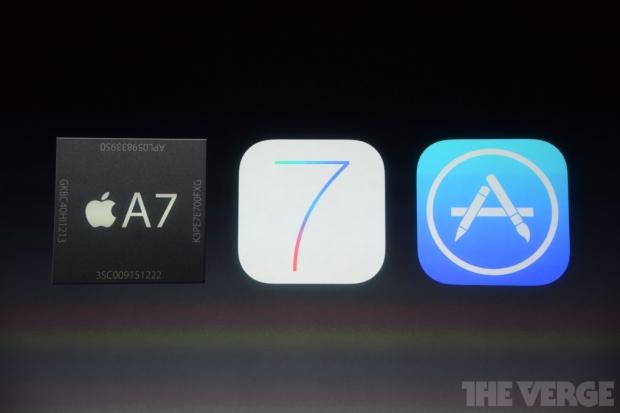 We have the much-talked about A7 processor, which is a 64-bit processor - a first for smartphones. iOS 7 also runs in 64-bit, which is something we should have expected maybe. We have over 1 billion transistors working inside of the A7 processor, with the new chip and iOS 7 capable of running 32- and 64-bit apps, with all built-in apps being re-engineered to take support of the new 64-bit architecture.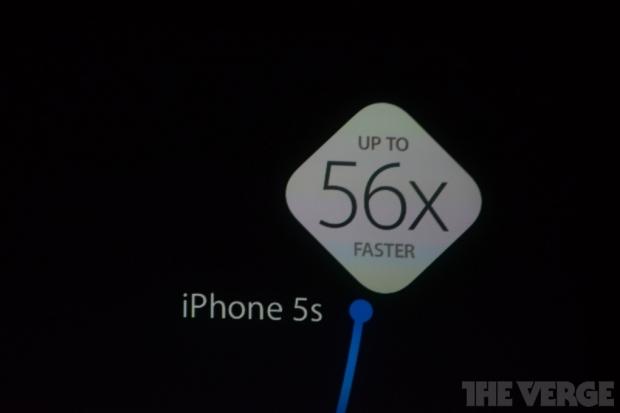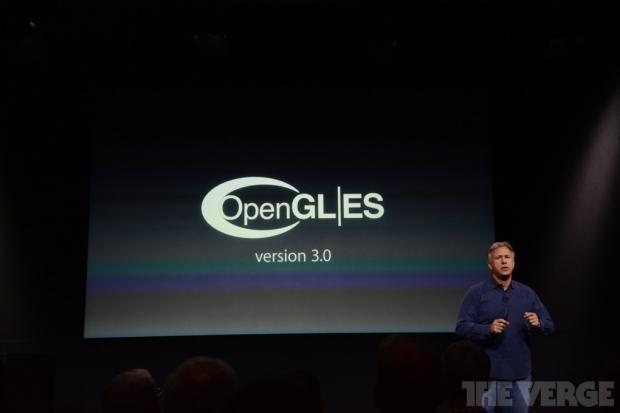 Apple says the iPhone 5S is much faster when it comes to CPU performance, showing a chart stating it's 'up to 56x faster'. It also runs OpenGL|ES 3.0, like the refreshed Nexus 7 does.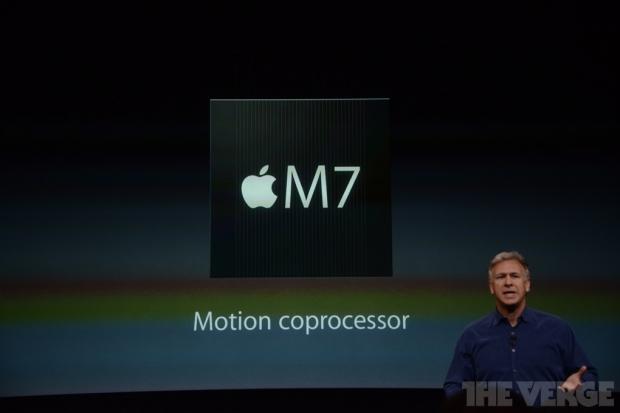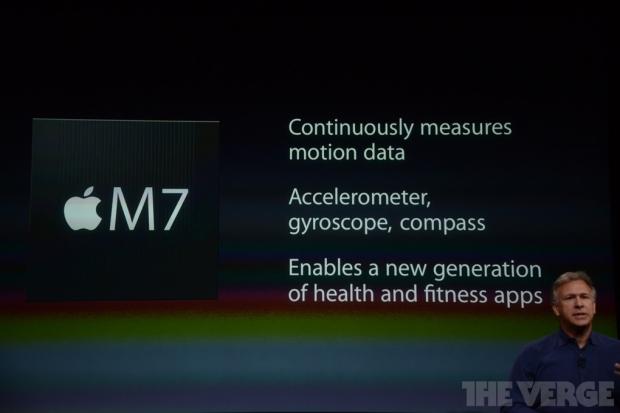 Apple has also talked about the M7, its motion co-processor that works alongside the A7 proecssor. It is capable of continuously measuring motion data, enabling a "new generation of health and fitness apps" - hello, Samsung! The M7 chip makes the iPhone 5S capable of knowing if you're driving, walking or sitting stationary. Nike is taking advantage of this with its new Nike+ Move app.
Is the battery life on the iPhone 5S going to be any better? We have 10 hours of 3G talk time, 8 hours of 3G browsing, 10 hours of LTE browsing matched with Wi-Fi browsing times, 10 hours of video, 40 hours of music and up to 250 hours of standby.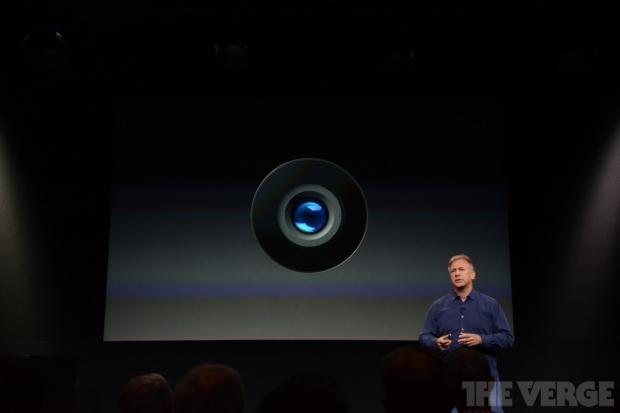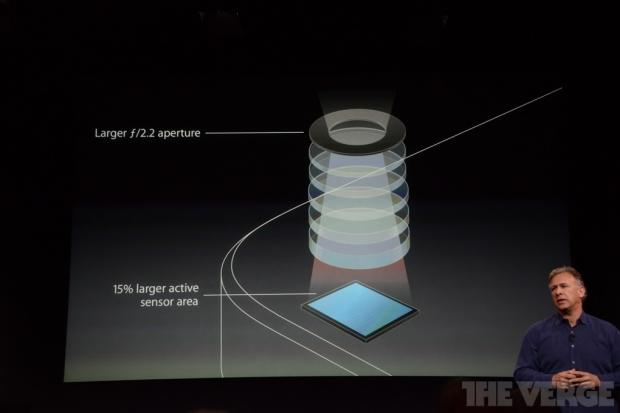 The iPhone 5S features a new camera, which Apple says can be "take better pictures you became a better photographer." It features a new five-element, Apple-designed lens with an f2.2 aperture. The camera app will actually take multiple photos, and chooses the best one. The new flash has two LEDs, one being cool and the other one is warm and amber.
Unfortunately, we have no 4K video shooting abilities, which is something we're seeing flow fast, and quick in the Android world. The camera is capable of "Slow-Mo" with even the Wachowski Bros. pleased - capable of shooting 120FPS.
The panorama abilities of the new camera on the iPhone 5S is quite good, with a 28-megapixel panorama shown off. Apple says the new iPhone adjusts exposure levels automatically as you pan.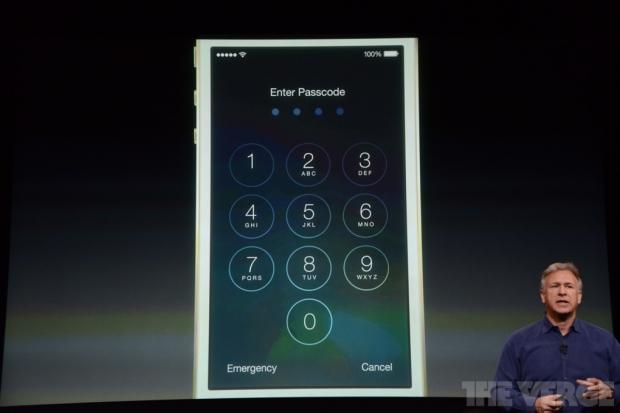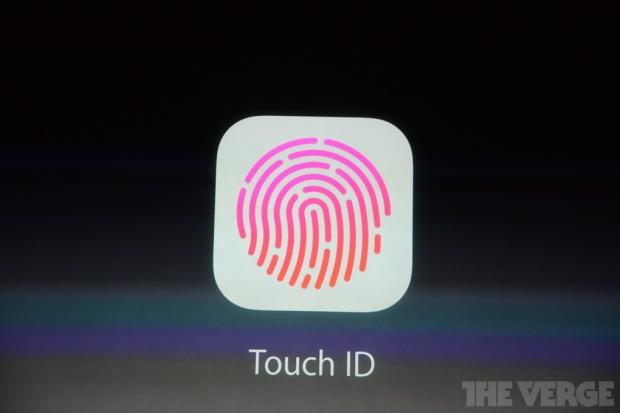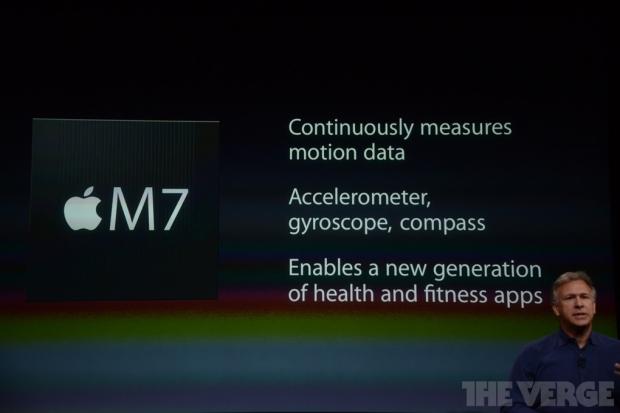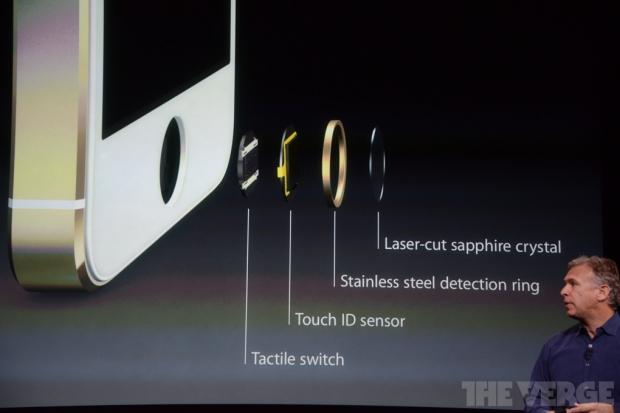 Next up we have security, which is something that Apple is putting lots of effort into: Touch ID. Touch ID "uses a key with you have everywhere you go." Fingerprint sensor: confirmed. The fingerprint sensor is just 170 microns thin, has a 500 ppi resolution, scans sub-epidermal skin layers and most likely reports it all back to NSA's PRISM system - what's that, Edward Snowden?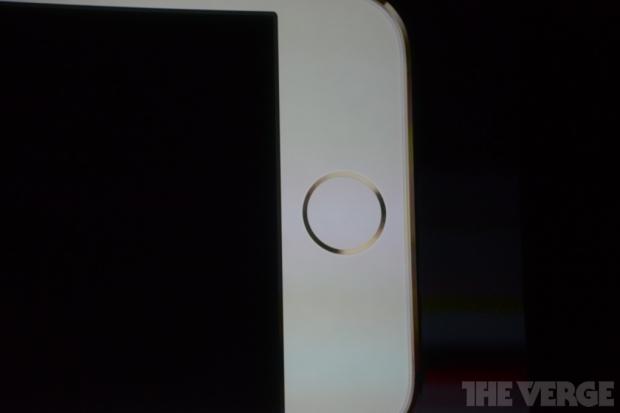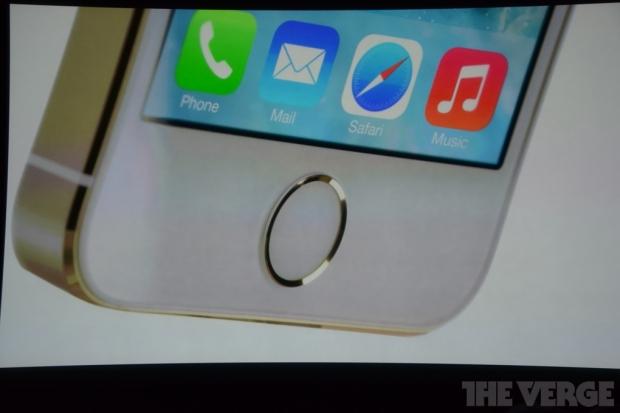 We get to take a look at that ring around the home button, glorious! The ring is a "detection ring" which turns on the Touch ID sensor. Touch ID is capable of handling multiple fingerprints, which is a nice edition. It would allow for more than one person to use your smartphone.
Apple says that "all fingerprints are encrypted, and secured inside a secure enclave." But, that's what we thought before the NSA PRISM scandal had its roof blown off. Apple also says that "it's never available to other software" and that it's never uploaded to Apple servers or backed up to iCloud.
We have pricing of $199, $299 and $399 for the 16GB, 32GB and 64GB models, respectively. Apple says that the iPhone 5S is its "most forward-thinking phone yet."
The iPhone 5S will be available for pre-order on September 13, this Friday. It will be made available on September 20 in the US, Australia, Canada, China, France, Germany, Japan, Singapore and the United Kingdom.
It looks like that's all, folks - personally, it's another disappointing iPhone from Apple. I truly expected more after we've seen unbelievable leaps and bounds in both hardware and software on Android devices. We have no 4K video shooting ability, no increase in screen size or resolution, nothing revolutionary or magical. Apple, what are you doing?
Related Tags