Today, CyberPower PC announced the debut of the ZeusBook Ultimate Series, a new laptop that is said to be the world's slimmest 17-inch gaming notebook. CyberPower says that the ZeusBook Ultimate measures in at under an inch thick and weighs less than six pounds total, which makes it not only slimmer, but also much lighter than similarly powered gaming notebooks on the market.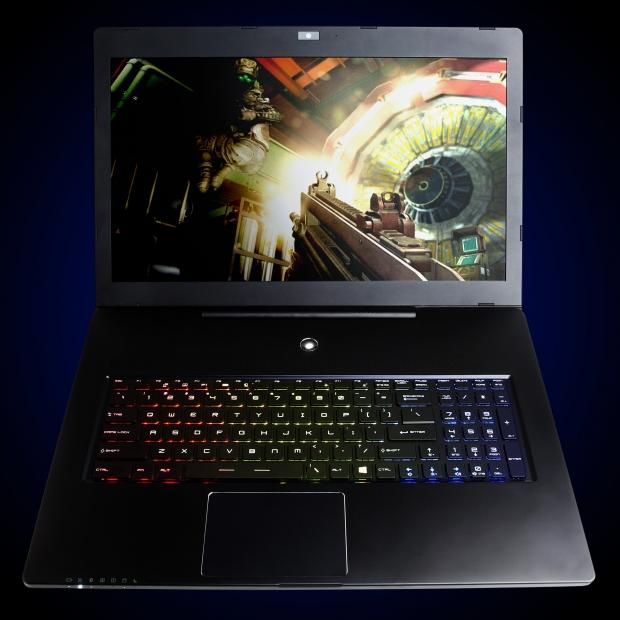 Offered in two different models, the ZeusBook Ultimate series features the latest NVIDIA GeForce GTX 765M graphics card and Intel's i7-4700HQ Haswell CPU clocked at 2.4GHz. 8GB of RAM is present alongside a 17.3-inch 1920x1080 LED display. CyberPower has really stepped up the network connectivity by installing an E200 KILLER NIC and a Wireless N 1202 Wi-Fi adapter, which will ensure fast and reliable connectivity during gaming and general use.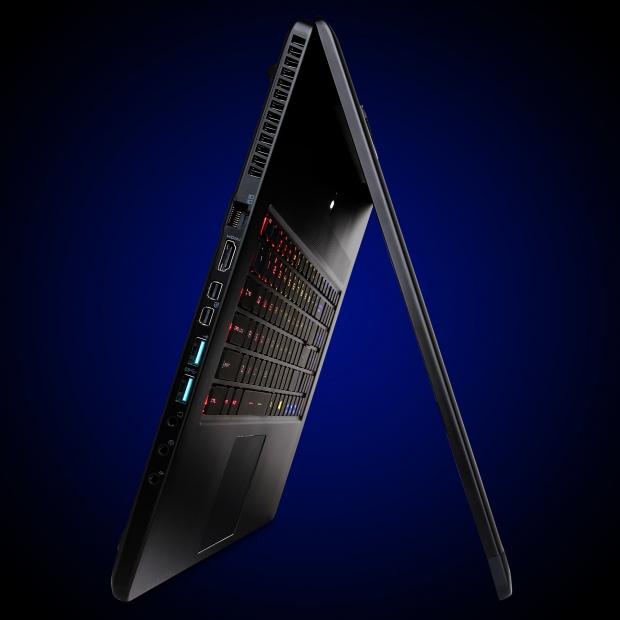 The ZeusBook Ultimate comes with Windows 8 64-bit pre-installed and has the ability to connect with three external monitors for a truly immersive HD gaming experience. The laptop is capable of supporting Super HD resolutions up to 3840x2160, which is four-times the resolution of a standard Full HD display. CyberPower has also managed to pack in some very impressive audio hardware into the ZeusBook Ultimate with the inclusion of HD Surround Sound speakers and a built-in subwoofer.
Additionally, the ZeusBook Ultra features a full-sized gaming keyboard with built-in anti-ghosting technology. The keyboard is fully RGB LED backlit, which can be tuned to literally hundreds of thousands of color combinations. The keyboard features five preset configurations, which allow gamers to fine tune the keyboard for each of their favorite games. The ZeusBook Ultimate 100 features a 1TB 7200 RPM SATA 3 HDD and retails for $1429 and the ZeusBook Ultimate 200 features a 60GB Intel 525 mSATSA SSD and a 1TB 7200 RPM SATA 3 HDD and will set you back $1535.