Frickin' laser beams, am I right? Yeah, well, Taiwanese smartphone maker HTC has just announced the Mini+, a multifunctional device that is pretty much just a flashy-looking laser poniter.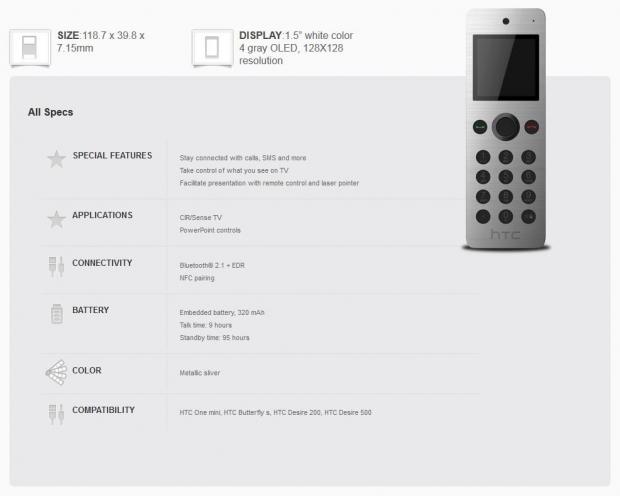 It features a 1.5-inch white color 4 gray OLED display with a 128x128 resolution, and can do quite a few things with its features. It can 'stay connected' with calls, SMS and more, it can take control of what you see on the TV and 'facilitate presentation with remote control and laser pointer' in the words of HTC.
It features NFC technology and Bluetooth 2.1 + EDR, features PowerPoint controls, and a 320mAh embedded battery. Talk time on the Mini+ is rated at 9 hours while the standby time is a hefty 95 hours. The HTC Mini+ is compatible with HTC's One mini, Butterfly S, Desire 200 and Desire 500 smartphones. It costs just $50, which isn't too bad at all.