Today, Logitech announced that it has released a special edition of its popular Logitech Wireless Touch Keyboard K400. The special edition boasts all of the same features that already make the original Logitech K400 so great, except now it is available in what the company is calling a "stylish, fresh white, to fit your clean and modern living space."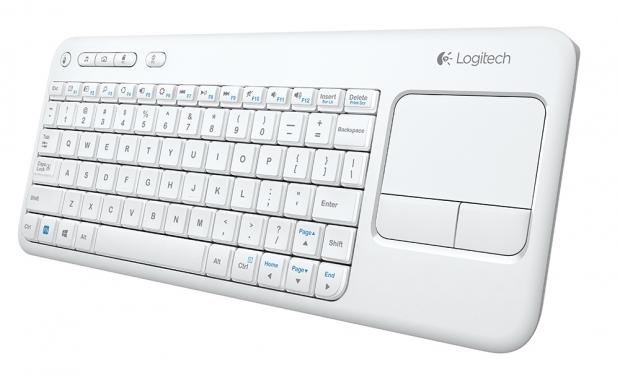 For those of you not familiar with the K400, it is a wireless QWERTY keyboard from Logitech that includes a notebook-style touchpad and mouse buttons. The keyboard features all the standard media keys as well as a few extras that enhance your computing experience.
The company says that this keyboard has been optimized for the living-room environment and its new white façade allows it to fit in with any modern home theater environment. The Logitech Wireless Touch Keyboard K400 White edition is expected to be available in the US and Europe beginning next month and will retail at a pricing point of $39.99. Head over to Source #1 to check it out!