It was not that long ago that I remember hanging out in the RepRap IRC channel and Forums and chatting about this awesome new DIY 3D printer project so many of us were obsessed with. Of course, I'm talking about the original RepRap model "Darwin." One of the major questions was how do we create the printed parts needed to build it without having a printer on hand.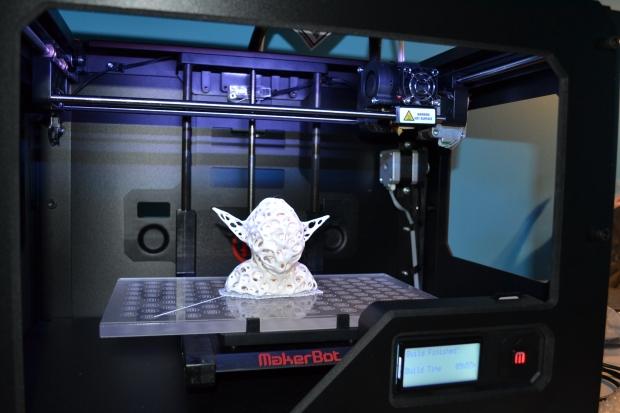 Everyone seemed to have their solution, including a man named Bre Pettis. He had found this Cartesian robot that could be built using simple iron pipe from hardware stores. Around the same time another man who went by the name Hoken joined the conversation and thus the McWire RepStrap was born. Those two guys that I spent so many hours chatting with in the IRC channel eventually went on to found Makerbot Industries, the company responsible for bringing 3-D printing to mainstream.
Earlier this year, the company announced that it was in the process of being acquired by 3-D printing giant Stratasys, and today they announced that the acquisition is completed. In the deal, Petis and the other shareholders of Makerbot will receive a total of 4.7 million shares of Stratasys stock in exchange for 100 percent of Makerbot's outstanding capital stock.
While I have been quite critical of Makerbot's decision to go closed source with its Replicator 2 3D printer, I must say that the news of the acquisition's finalization made me choke up a little. While my interaction with Bre and Zach never went much further than those late-night chats on IRC, I feel like I am closely watching Makerbot grow and evolve into something none of us ever saw coming. Sure, I always knew Makerbot would be big, but I never thought it would be acquired by such a top-tier company.
I wish Bre and Zach all the best in whatever endeavors they choose to take next, and I really hope that Stratasys can fill the enormous shoes those two guys have left behind. Bre is expected to stay on with the company and said in a statement that he is ready to move "Full Speed Ahead."