Today, Viking Technology announced that SolidFire has selected its SATADIMM SSD to be used as both the cache SSD and boot volume SSD in the company's storage nodes. SolidFire says that this offers enhanced products by increasing both the number and capacity of SSDs in their systems.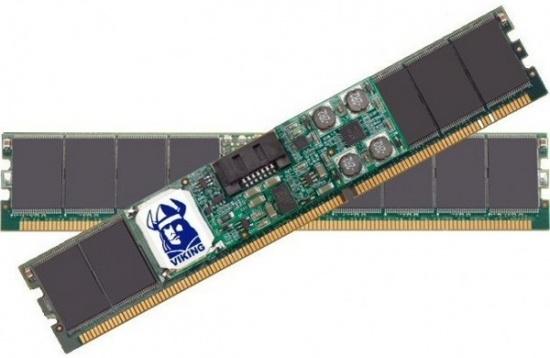 For those who might not know, SATADIMM is an enterprise-class SSD built on a Dual In-line Memory Module (DIMM) that fits in an empty DDR3 DIMM slot. These new drives enable both SSD caching as well as boot capabilities without having to utilize a hard drive. SolidFire says that the integration of Viking's SATADIMM SSDs will boost overall system performance and also allow the company to minimize potential human errors such as accidentally removing a boot or cache drive when replacing other failed drives.
"The Viking SATADIMM gives us an additional SSD within the chassis allowing us to dedicate more drives towards storage capacity, while storing boot and metadata information securely inside the system," says Adam Carter, Director of Product Management at SolidFire. "Viking's SATADIMM technology is unique in the market and an important part of our hardware design."
"We are excited to support SolidFire with an optimal solid state solution that delivers increased value to their customers compared to traditional SSDs," says Adrian Proctor, VP of Marketing, Viking Technology. "SATADIMM is a solid state drive that takes advantage of existing empty DDR3 sockets and provides a valuable increase in both performance and capacity."