Today, LG Electronics unveiled its latest flagship smartphone in the form of the LG G2. This is the first device introduced under LG's new "G" series which is reserved for premium devices only. LG says that the G2 is a beautifully designed smartphone that brings together functionality and convenience in a comfortable package.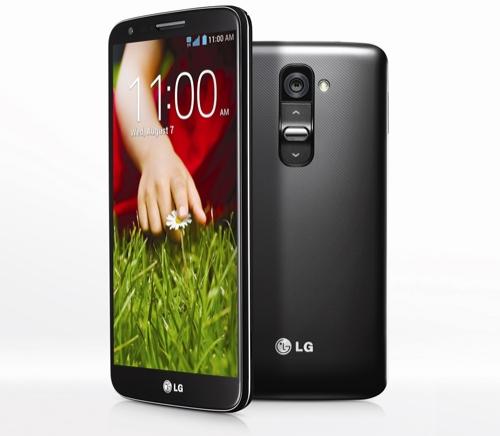 "Our definition of innovation today is technology that truly resonates with consumers," said Dr. Jong-seok Park, president and CEO of the LG Electronics Mobile Communications Company, who welcomed the guests to the event. "We have always listened to and learned from consumers in pursuit of innovation. We took these insights to new heights in developing LG G2, the most exciting and ambitious mobile phone in our company's history."
The G2 features a 5.2-inch full HD 1080x1920 IPS display that packs 423 pixels per inch, and is powered by a quad-core QUALCOMM Snapdragon 800 clocked in at 2.26Ghz. 2 GB of low-power DDR3 800 is present and a 3000mAH battery keep things up and running for quite a long time. A 13-megapixel rear camera handles imaging duties, while a 2.1-megapixel front-facing camera is in control of the selfies.
LG says that there is also graphics RAM built into the display which cuts down on power usage and improves graphics performance. The device is available in 16GB and 32GB configurations. The usual complement of LTE, Wi-Fi, and Bluetooth 4.0 are also present, and the biggest shocker of the day may just be the fact that LG has decided to place the phone's volume buttons on the back of the device located near the camera. Stay tuned to TweakTown for more information on LG's new G2 as it becomes available.