This morning, ROCCAT announced the release of a new gaming mouse alongside a new mousepad to match. The new Kone Pure Optical Gaming Mouse is designed for those who do not want the high dpi resolution of a laser mouse, but prefer the softness of an optical mouse. Additionally, the company released the new Sense Meteor Blue Mousepad which is the latest installment in the company's praised Sense line.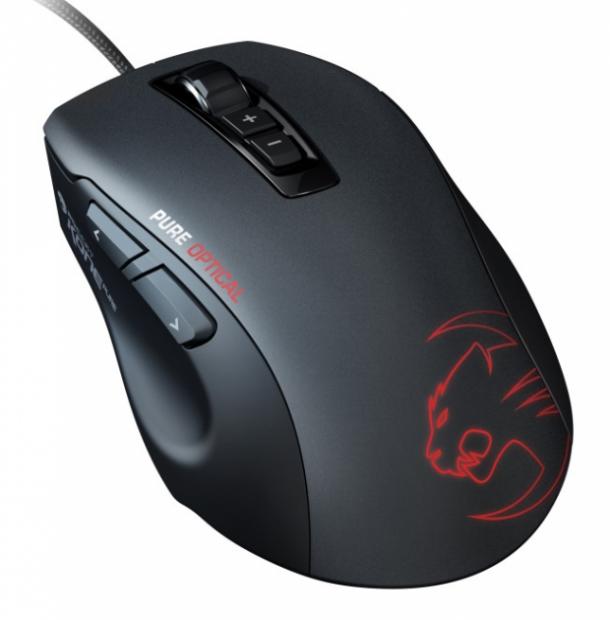 "The new sensor featured in the Kone Pure Optical is the successor to the sensor featured in the famous Savu mouse. The Savu drew praise from gamers and reviewers alike, who complimented the mouse for its accurate and reliable tracking. Building on this success, the Kone Pure Optical has a new and more powerful MCU, which features more memory, and two new native DPI steps." said ROCCAT founder and CEO Rene Korte.
The critically-acclaimed Sense mousepad, which entered the market in 2008, has been reissued by ROCCAT, and is now available in a slick Meteor Blue design. The extremely thin textile pad, 2 mm thick, provides precise cursor control - allowing for absolute accuracy. The special micro-crystalline coating minimizes frictional resistance efficiently, and therefore provides a noticeable improvement in the gliding capability of accompanying mice.The large surface area, 400 x 280 mm, ensures the pad is of a size optimized for low- and high-sensitivity gamers alike. The Sense mousepad also remains available in Chrome Blue.