Half-Life 3, Left 4 Dead 3 and the next-gen Source 2 engine teased on Valve's Project Tracker
Half-Life 3 and Source 2 teased in Valve Project Tracker, set excitement levels to MAXIMUM.

Published Wed, Jun 19 2013 9:33 PM CDT
|
Updated Tue, Nov 3 2020 12:22 PM CST
So, Valve Time have gone elbows deep into project management and bug tracking software, Jira, finding evidence of multiple internal projects at Valve. This includes Half-Life 3, Left 4 Dead 3 and Source 2, as well as many other games.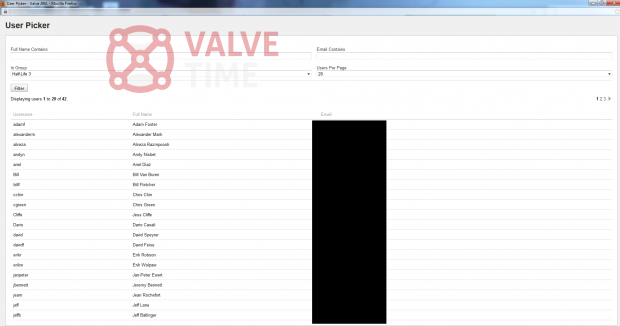 Valve left a metaphorical window open to Jira, which allowed people to access Valve's internal tickets, but were quick to shut it down of course - Valve Time, were able to turn on Bullet Time, and save some of this information for us to all get lady boners over. There's evidence for Half-Life 3 which includes a mailing list of 42 people, but Valve have given the HL3 project around 300 people to get down and dirty with.
Left 4 Dead 3 is mentioned, which suggests a third outing in the Left 4 Dead franchise is in development. The next nugget is Source 2. We know this is in development, and I've theorised that Valve will unveil Source 2 on their Steam Box, along with Half-Life 3, Left 4 Dead 3 and other games. Check out Valve Time's post for more information.
Related Tags