Google X Project Loon would give balloon-powered Internet to the world
Google X announces Project Loon, would see balloon-powered Internet for rural, remote and underserved areas of the world.

Published Sat, Jun 15 2013 4:23 AM CDT
|
Updated Tue, Nov 3 2020 12:22 PM CST
Google's super-secretive but super-cool Google X labs have designed some amazing things so far, such as Google Glass and the self-driving cars from Google. Google X have just outdone themselves today by announcing Project Loon, which would see balloon-powered Internet access to parts of the world where Internet access is hard, or impossible to come by.
Google even started testing this new initiative during the week, which would provide users with 3G-like speeds using balloons blasting Internet down to the people below in New Zealand. Google have said that they've found a way to let these balloons "sail freely in the winds" and would steer them by moving them up or down to catch the right winds. Of course, this means that Google still have some work to do, which I can see them creating the technology to at least automate this process.
The Mountain View-based search giant have said that they're solving this problem "with some complex algorithms and lots of computing power." Google would be using wind data from the National Oceanic and Atmospheric Administration to give the balloons their flight paths. The search giant are currently using 30 balloons to test the project with around 50 tests in New Zealand who are using the service on the ground.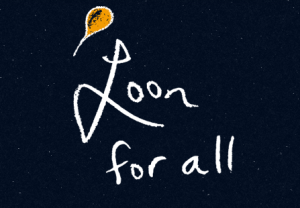 These NZ-based testers are using special antennas that connect to the balloons, which are within a 20km radius. This could really be something interesting if Google can get it working, and would truly solve some third-world countries Internet connectivity issues.
Related Tags