Earlier this week Google announced that it was increasing Drive storage to 15GB and today we are finding out why. At today's Google I/O keynote the company showed off several new and exciting features on how its Google+ social network handles image storage, manipulation and sharing.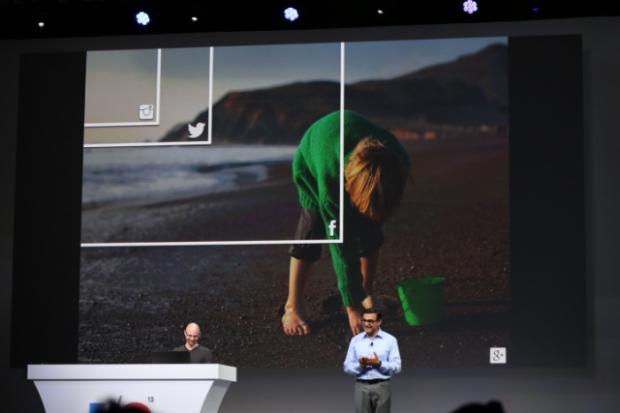 In the past, if you uploaded full size images, you had just 5GB of storage, but now with 15GB you can upload all of your images to Google+. Google pointed out that it is the only social network that allows true full resolution image uploads and included a graphic showing the relative resolution of various social networks.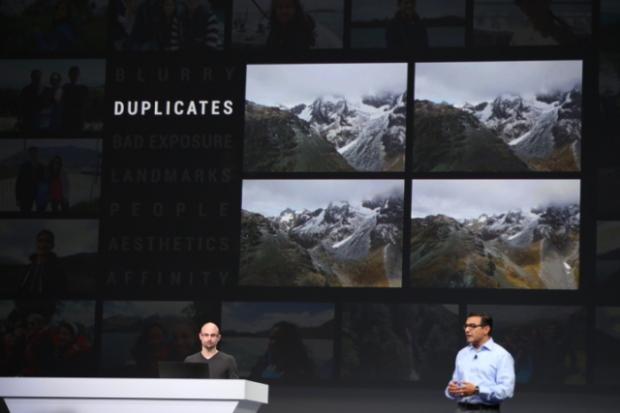 Google also unveiled a sort of intelligent image sorting process that is aimed at reducing the time it takes for a photographer or individual to sort through large image albums. Google can now take your entire vacation photo album and automatically highlight the best. Say there is 600 photos total, it will filter out duplicates, analyze for bad exposure and automatically identify major landmarks. Then it will look for people, and for photos of people smiling.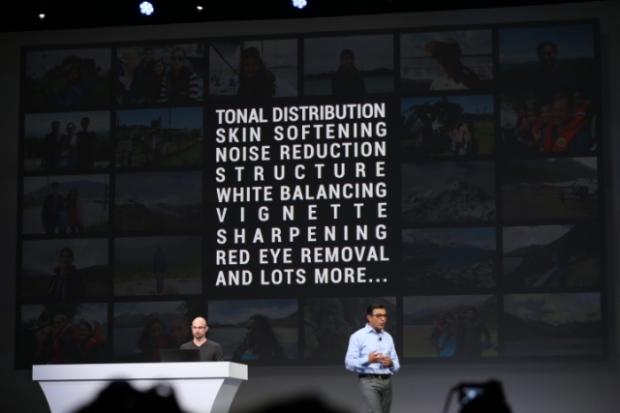 "You don't take a photograph - you make it", quoting a personal role model of mine, Ansel Adams, Google announced a new feature for photo editing called Auto Enhance. It will handle tonal distribution, skin softening, noise reduction, red eye removal, vignette addition, and white balance all automatically. You can select each feature to adjust or the application can enhance an image with all of these features automatically.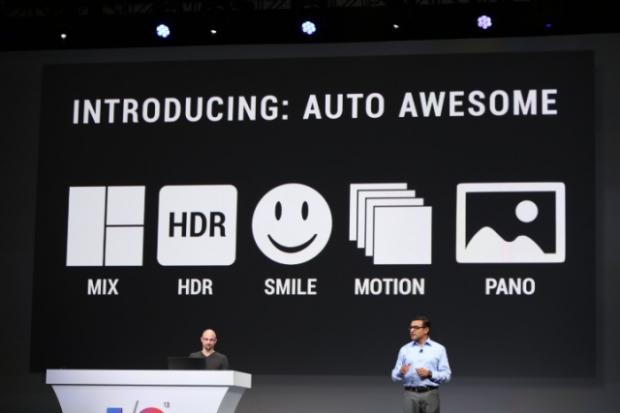 Finally Google showed off a new feature called Auto Awesome which allows you to automatically create photo mixup walls, custom HDR images, combine several images to create a single photo where everyone is smiling, and even automate the creation of animated images. One of the coolest features though is that the application will automatically detect multiple images of the same set that can be stitched into a panorama and it will take care of the stitching process for you.