Johannes Knapp is over in New York for us at the moment covering an Acer press event, which introduced several new mobile products today.
He has first delivered us with a hands-on video of the Aspire R7 laptop. What's interesting about this laptop, and the first thing you'll no doubt notice, is that the keyboard and touchpad have been switched of their usual locations. That of course means the touch pad is on top and the keyboard is below. Acer has done this since the unit features a special hinge that allows you to position the screen at different angles and also flip it over to show your lunch date what's on your screen. You can set the screen down to act like a tablet, it's rather nifty indeed.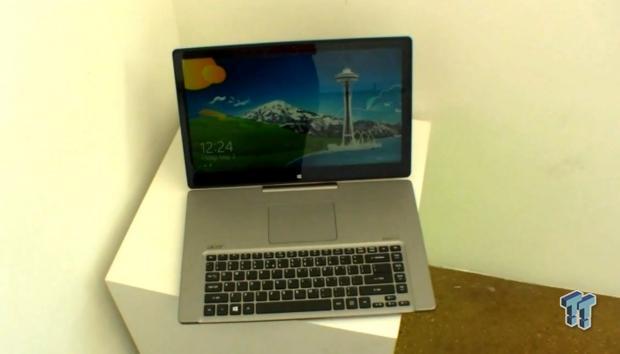 There are several different configurations of the R7 including one with an Intel Core i7-3537U CPU or Intel Core i5-3337U CPU. Storage options are aplenty including 500GB, 750GB or 1TB HDD or if you like speed, a 120GB or 256GB SSD. There is support for up to 12GB of DDR3 RAM and you can opt to add in an NVIDIA GeForce GT750M 2GB GPU over the standard embedded Intel HD 4000 graphics.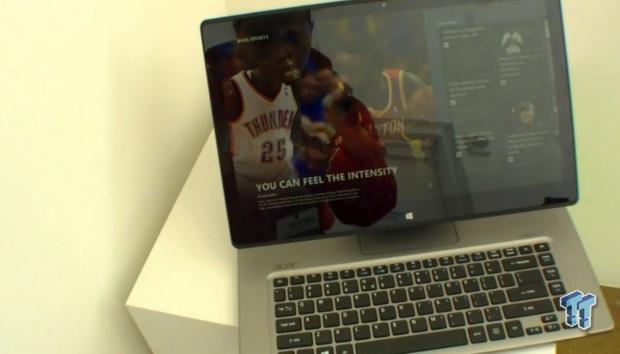 At this stage there are no details on pricing or availability.