Nintendo has released an update for its Wii U gaming console. This update, claims Nintendo, brings with it better performance, decreased boot times, and decreased load times. The Wii U, while an innovative console, has failed to sell in quantities that Nintendo would be happy with.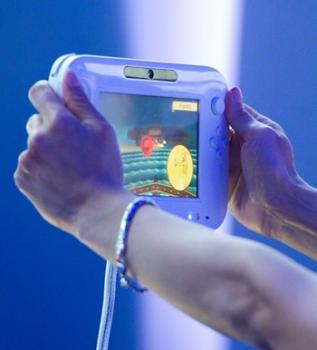 Nintendo has published the following list of changes:
The time required to start the Wii U console, launch built-in applications, exit software and return to the main menu, jump between applications, and jump between software and Miiverse has been reduced.

While the Wii U logo is being displayed during the system startup, users can directly transition to the Wii Menu by holding down the B Button on the Wii U GamePad.

Users can install games and applications from the Nintendo eShop in the background while other software is being used.

When powering off during a download, Wii U will go into a standby mode, then power off when all downloads and installations are complete.

Users can transfer and copy data between two USB storage devices in Data Management. This allows users the opportunity to upgrade or replace a current USB storage device that is connected to the Wii U Console.

Users can control the priority of their downloads when downloading multiple items at once.

Improved account selection when powering on the system now displays Nintendo Network IDs to clearly distinguish accounts.

TV screen size output can now be adjusted in the System Settings.

An Undo/Redo button was added to the Miiverse drawing input screen.
We encourage that Wii U user make sure to run the update process on a stable Internet connection and reduce their risk of losing power to avoid risking a bricked system.