At today's Facebook Home event Mark Zuckerberg and crew debuted Facebook Home, a new home-screen UI designed for Android devices that completely transforms your smartphone experience. Instead of focusing on apps, the new Facebook Home lets you focus on staying connected to people.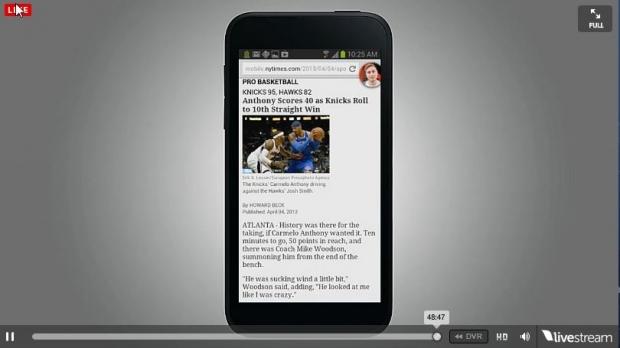 Chat head solves the age old problem of do you answer that text you just got or finish what you were doing. Chat head displays a little circular icon over your content that notifies you when a friend messages you. By tapping on your friends face, it will open the chat dialogue over your current "window."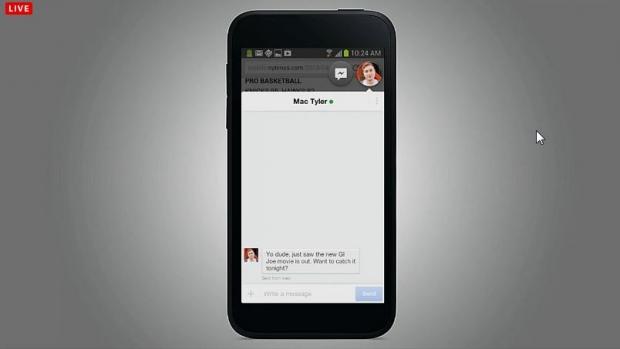 Once you are finished with the message, simple tap again and it will return to the bubble-like icon. Chat head works with both Text Messaging as well as Facebook Messenger and which service you are using is denoted by the color of the chat's text bubbles. Green signifies a SMS conversation while blue represent a Facebook Messenger chat - just like how messaging works with Apple iMessage.
Each message from different friends is displayed in its own bubble with group chats having multiple photos in a single bubble. Message sessions can be removed from the screen by a long press and dragging the icon off the bottom of the screen.