This morning ADATA announced its first offering to the enterprise market. The two new solid state drives are part of the SX1000L SSD line and are being offered in 100GB and 200GB capacities.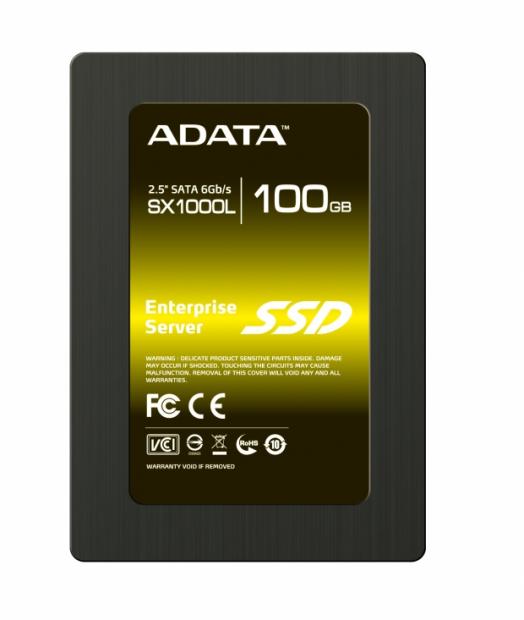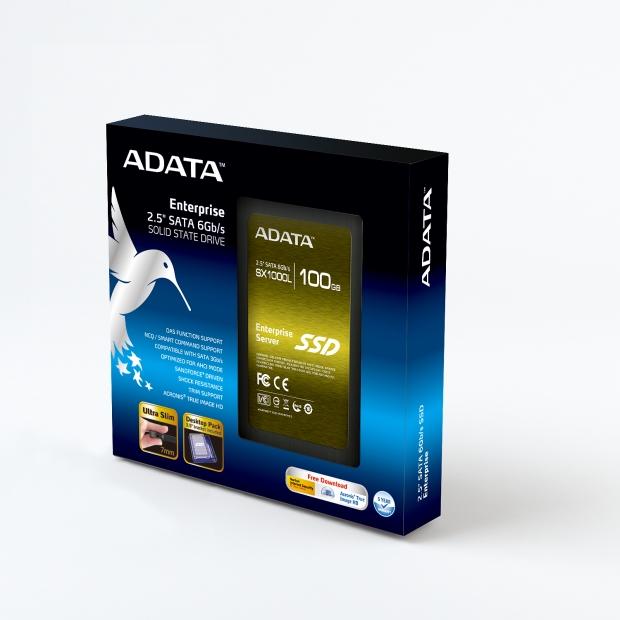 The SX1000L line takes advantage of ADATA's expertise in NAND flash memory technology which lends an unprecedented level of performance and reliability to thew new modules. The line employs static wear-leveling technology that raises the mean time between failures to 1,500,000 hours.
The SX1000L utilizes advanced controller technology to enhance read/write performance with sequential read speeds reaching 560MB/s and sequential write speeds approaching 340MB/s, with IOPS of 73,000 and 45,000 (maximum 4K random read and write, respectively). The use of multi-level cell NAND flash memory combined with advanced chip sorting lends to outstanding sustained performance lower latency and superior endurance.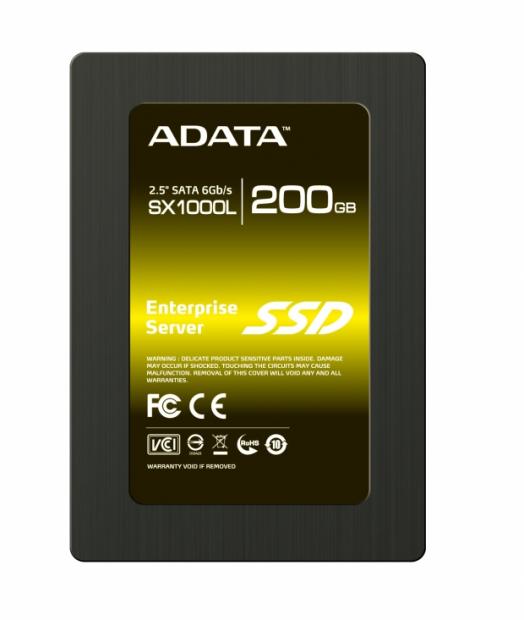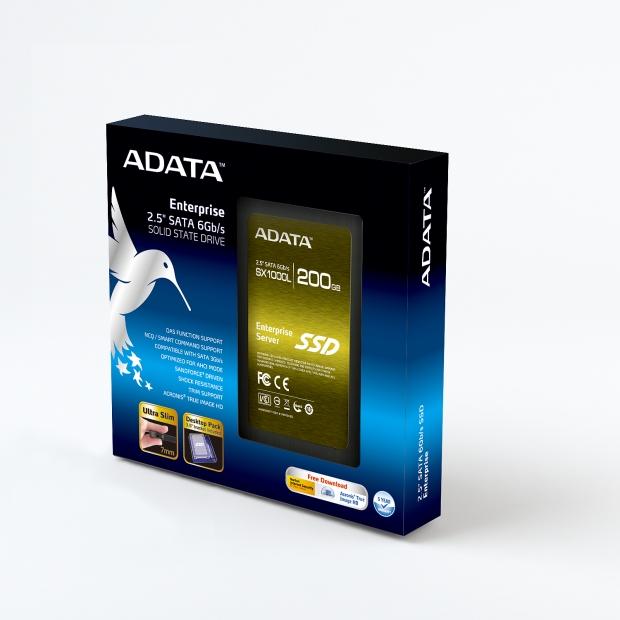 In a release ADATA said:
The long write endurance and the 5 year warranty of the SX1000L make it extremely suitable for read-centric servers such as web and VOD (Video on demand) servers. Notably, the ADATA SX1000L provides greater over-provisioning with higher efficient data compression than is often seen in general SSD controllers. Since in real-world applications most data is compressible, this means sustained performance, endurance and reliability all gain significant improvement.