NVIDIA have already entered the dual-GPU arena with their GeForce GTX 690, and have taken the crown once again with their Titan GPU, so AMD have been sitting out of the GPU spotlight for a while now.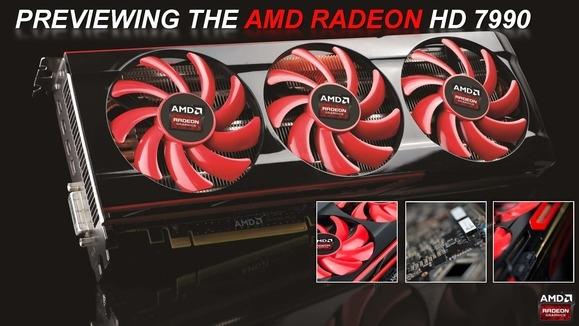 This might all end with the unveiling of their Radeon HD 7990, their dual-GPU behemoth. GM of AMD's Graphics Business Unit, Matt Skynner, held up the card for the world to see, saying: "This is the first public showing. We're not saying much about it other than it's two series-7900 GPUs on a single card, and it's whisper quiet."
AMD's Radeon HD 7990 will be a full-sized, dual-slot card, which was expected. The heatsink and fan design runs down the entire card, with no less than three fans keeping the two GPUs cool. We should hear more on this card in the coming weeks, and I'm sure a proper unveiling before, or at Computex in Taipei in June.