CeBIT 2013 - We are still three months out from Intel's Haswell line of processors hitting retail shelves, but that is not stopping ASRock from unveiling four new LGA1150 motherboards.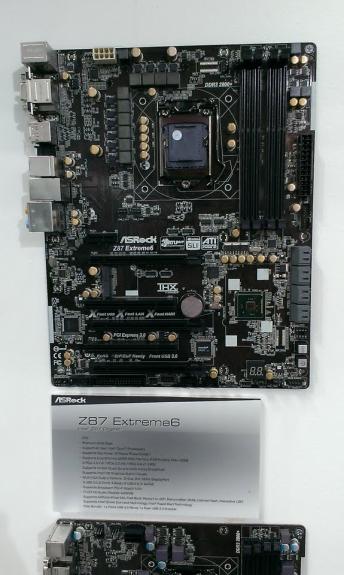 The high-end ASRock Z87 Extreme6 is a standard sized ATX motherboard that is equipped with gold capacitors, can support dual channel DDR3 RAM up to 1600MHz, and features two PCI-Express 3.0 slots. It sports 14 USB ports of which six are USB 3.0, 8 SATA 6Gb ports and DVI, D-Sub, HDMI and Display Port.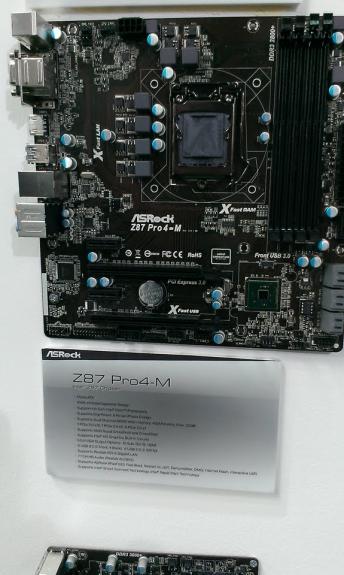 The Z87 Pro4-M is a MicroATX board that features 100% solid capacitors, one PCIe 3.0 x16 slot, support for AMD CrossfireX, multiple monitor support through built in display connectors, and 12 USB ports (six USB 3.0) The Pro4-M also includes six SATA 6Gb ports.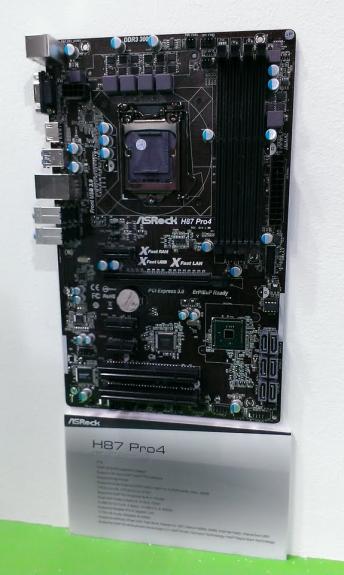 Up next is an H87 chipset based H87 Pro4 which features solid capacitors, four slots of space for Dual Channel DDR3, one PCIe 3.0 x16 slot, D-Sub and HDMI, 12 USB ports (six USB 3.0) and Gigabit Ethernet.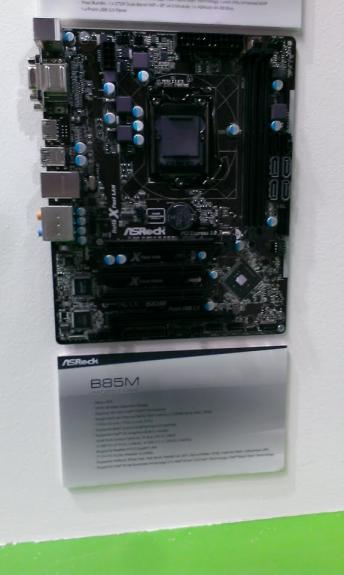 Rounding things out is a B85 based motherboard dubbed the B85M that is geared more towards the business side of the market. It features solid capacitors, four DIMM slots, one PCIe 3.0 x16 slot, one PCI3 x4 slot, and two standard PCI expansion slots. It supports AMD CrossFireX, four USB 3.0 and eight USB 2.0 ports. Finishing it off is four SATA 6Gb and two SATA 3Gb ports.