President Obama is getting a bit of attention today thanks to his State of the Union speech, where he introduced a new executive order to address cybersecurity problems across the United States.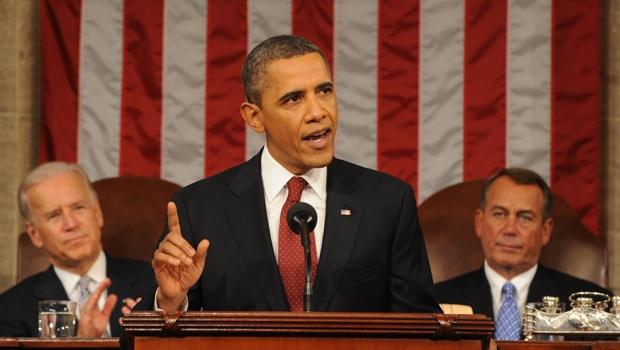 The now second term President said that the US and allied nations must take action to stop the constant attacks, as "we cannot look back years from now and wonder why we did nothing in the face of real threats to our security and our economy." The new executive order continues on a voluntary initiative that started in May 2012, supervised by the Department of Defense and the Department of Homeland Security.
The already in-place measure has been criticized over its lack of definition and scope, as well as its failure to find what actually makes up a cyber attack that requires a response. The original proposal has a lack of civil rights protections, which is, of course, a huge problem. In a draft of the document released during the State of the Union speech, the White House notes that the new measure must include "strong privacy and civil liberties protections", where it addresses the criticisms of the program currently enacted by 12 companies, as well as the federal government.
The order describes the framework for the government and private sector cooperation as "a set of standards, methodologies, procedures, and processes that align policy, business, and technological approaches to address cyber risks" with specific provisos and sources of funding to be worked on by the House, and by the Senate.
The order demands action within 120 days from the Attorney General, the Secretary of Homeland Security, and the Director of National Intelligence, where they would issue instructions to security agencies that "ensure the timely production of unclassified reports of cyber threats to the US homeland that identify a specific targeted entity."