Amazon's e-book business is doing very well, still won't talk Kindle sales, though
Amazon continue to not talk about Kindle sales, even while their e-book business is up 70%

Published Wed, Jan 30 2013 1:37 AM CST
|
Updated Tue, Nov 3 2020 12:25 PM CST
When you've got nothing nice to say, the rule is to say nothing nice at all, so it looks like Amazon are playing this game with Kindle sales, as their lips are still sealed shut. On the flip side, their e-book business is churning through money like it's nothing.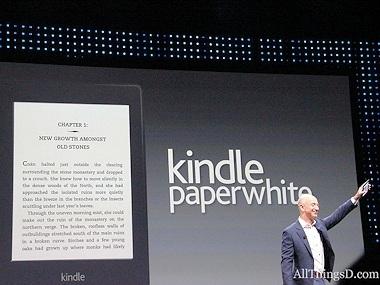 Amazon's e-book business is now a very tidy "multi-billion dollar category" for the US-based retail giant. Amazon had sold out of their e-reader last year, with Amazon's CFO, Tom Szkutak, saying during their earnings call yesterday that if they didn't sell out of their Kindle's, they would've had much higher sales numbers - all without unveiling just how many they sold.
Szkutak was pushed by an analyst who wondered why the company's revenue was lower than expected for Q4, where the CFO cited a number of reasons - sales of consumer electronics fell short of expectations, as well as the shortages of the Kindle Paperwhite. He said:
We are thrilled to have Paperwhite in our lineup - it's the best e-reader out there, but we couldn't keep up with demand. We would have had more sales in Q4 if we could keep up with demand. The team is working hard to have good stock going forward on that product.
Amazon are usually quiet when discussing the performance of their hardware business, but this year, CEO Jeff Bezos had something to say:
We're now seeing the transition we've been expecting. After five years, eBooks is a multi-billion dollar category for us and growing fast - up approximately 70 percent last year. In contrast, our physical book sales experienced the lowest December growth rate in our 17 years as a book seller, up just 5 percent. We're excited and very grateful to our customers for their response to Kindle and our ever expanding ecosystem and selection.
Related Tags