Epic Citadel tech demo available on Android, comes with benchmarking feature
Epic releases Epic Citadel demo for Android, shows what UE3 is capable of on Android.
Published Tue, Jan 29 2013 4:02 PM CST
|
Updated Tue, Nov 3 2020 12:25 PM CST
Epic has released Epic Citadel for Android. The Epic Citadel demo was originally released on iOS devices over two years ago, but it still highlights what Unreal Engine 3 is capable of. Epic has also added in a feature that will allow Epic Citadel to be used as a benchmark on Android devices, so reviews and users can gather data across a wide variety of devices.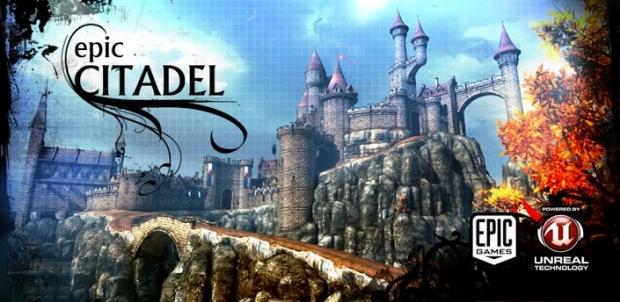 Epic has now shipped an Unreal Engine app for Android, which means we've invested in plenty of QA testing against a wide range of devices, and we've executed the necessary profiling required for shipping Android games, etc. This means that any developer licensing the Unreal Engine for Android benefits from that process - all the work we do gets rolled back into the engine and shared with our licensees.
Epic would like to see developers use Unreal Engine 3 to develop games for Android, and so would I. This demo shows what is capable of being produced using the engine on Android and I am impressed. While Epic won't be bringing Infinity Blade to Android, hopefully other developers will fill in the gap and produce awesome games using UE3.
If you have an Android device, you can pick up Epic's Epic Citadel from the Play Store.
Related Tags