Google Nexus 4 camera suffers the same iPhone 5 purple haze
Purple haze phenomenon affects the new Nexus 4 as well, nobody really surprised.
Published Fri, Nov 16 2012 3:33 PM CST
|
Updated Tue, Nov 3 2020 12:26 PM CST
The purple haze appears to be a phenomenon with most high-end smartphone cameras, not just something limited to the iPhone 5 and a few others. The latest device to join the purple haze party is Google's recently released Nexus 4 smartphone, which is selling quite well, if you hadn't heard the news.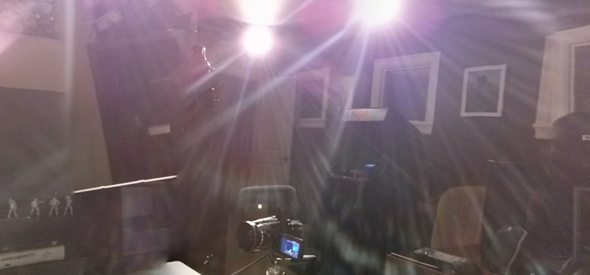 As you can see in the picture above, the purple haze affects this brand new device just as much as the others. It only shows up in a few different lighting scenarios, so people should try to avoid these few conditions that will lead to the purple haze. Mainly, avoid shooting towards bright lights that are just out of frame.
The current thought regarding the issue is that the hard crystals that are used as lenses impart the purple hue because they are not perfectly clear. When the light comes roughly straight through, it doesn't present a problem, but as it reaches the outer parts of the lens, the purple color becomes apparent. Of course, this is only a theory.
Let's just hope that the manufacturers can work out the purple haze issue so that I can take whatever type of pictures I want--even though I know not to shoot with a bright light in the background.
Related Tags