Samsung's Galaxy Note II is looking like a mighty fine device, for those who want a large 5.5-inch smartphone, but it does have a trick up its sleeve when it comes to rotating your screen. Normally when you're reading something on your smartphone and turn the device, and have "Auto rotation" enabled, it will rotate it when the phone detects physical rotation.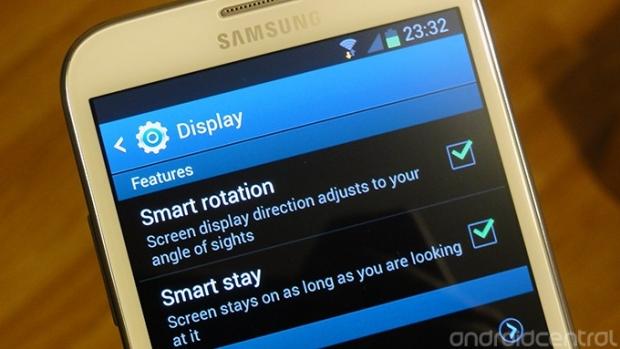 Samsung have gone down a different route with the Note II, adding "Smart rotation". Smart rotation has debuted with the Note II, and is a little different to the Galaxy S III's Smart stay. Smart roation will use the front-facing camera to detect what orientation your face is at, and then match the rotation of the screen with it. So if you rotate your phone into landscape to watch a video clip, but keep your face at the same angle, it won't adjust.
But, if you were laying down and looking at your phone sideways, it would detect this and adjust accordingly. Very cool, and something worth bragging about on the Note II. These little things are what make the phones stand out, and while this is not a killer app by any means, it is building Samsung toward something greater - something magical.
Smart rotation is not enabled by default on the Galaxy Note II, but can be enabled by going into Settings, Display - and ticking it to enable.