Lenovo to build PC manufacturing plant in North Carolina
North Carolina set to receive a PC manufacturing plant, Lenovo will set up shop in 2013.

Published Tue, Oct 2 2012 10:42 PM CDT
|
Updated Tue, Nov 3 2020 12:26 PM CST
Lenovo, who is a Chinese computer-maker, are set to start manufacturing PCs in the US next year. The company will build a production line in Whitsett, North Carolina, that will allow the the company to be more responsive to US corporate clients' demand for flexible supplies and product customization.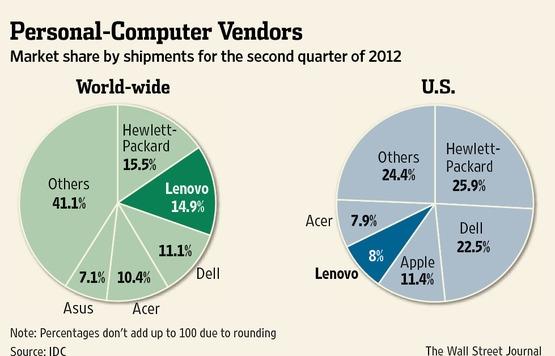 With the production of PCs in the US, the cost will be higher, but it will improve the image of Lenovo in the US. At the moment, they're fourth in market share in regards to shipment numbers. Lenovo's North American President, David Schmook, has said:
Us having a [production] facility here in a home country is a differentiator that people will value. Being green is not necessarily the lowest-cost option for a lot of companies, but you do it because your customers and partners value you being green.
Lenovo will start by investing just a couple of million dollars, and hiring around 100 or so people, but this is just the beginning. Lenovo sitting at number four, will have something to brag about when comparing themselves against the top three, who are made up of HP, Dell and Apple. All three of these companies don't make PCs in the US. Lenovo are quick to state that the production line also isn't just a quick publicity stunt to throw them into the headlines, with Schmook adding:
I believe this is the first of many steps to increase our production capability. I'm very, very bullish about what I can get out of this facility.
I think it's great that we're seeing a big player start production in the US and I'm sure there are many US residents who will pay a little bit more to have something that is "Made in America", I know that I would.
Related Tags