Crytek CEO: Crysis 3 will 'melt down PCs'
Crysis 3 will 'melt down PCs' according to Ceytek CEO Cevat Yerli.

Published Fri, Aug 17 2012 1:18 AM CDT
|
Updated Tue, Nov 3 2020 12:27 PM CST
Crysis 3's graphics may look good, but we all know how Crysis 2 turned out, even after Crytek CEO Cevat Yerli said just how important PC was to Crytek, and now we're hearing the same things, yet again. Yerli has revealed during an EA livestream that Crysis 3 will push PC gamers' rigs like the first one did.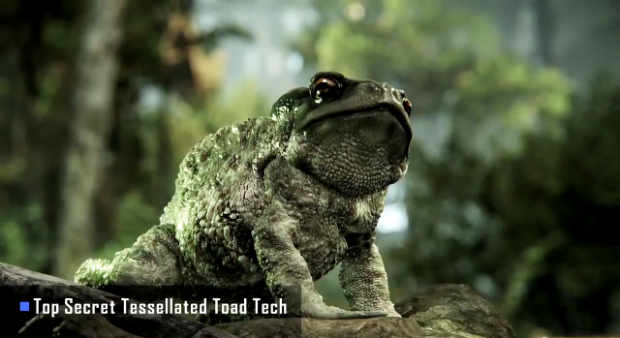 We all know the next line, "will it run Crysis", was the first comment on most threads, reviews, and websites when a new GPU was launched, it looks like Crysis 3 could do this yet again. Yerli even comments, saying "that joke will be resurrected again with Crysis 3, I'm quite sure about that. There are brutal expectations around the PC version of Crysis 3. So this time we promise to melt down PCs."
I'm disappointed, because I feel like we've heard it all before. Crysis tells us how PC will be looked after, then releases Crysis 2 in DX9-only, with a DX11 patch afterwards. Even then, it didn't look all that great, considering how Crysis launched and virtually blew every other game engine out of the water. The original Crysis also launched in DX10, which was strange that its sequel years later, launched in DX9. This is because Crytek switched from developing for PC only, to multi-platform to cater for those juicy console sales.
Yerli has reiterated that the PC version of Crysis 3 will "look fantastic", even while the game is being developed simultaneously for the PS3, Xbox 360 and PC. I can say right now, it will look good, but it won't look hands-down the best thing we've seen in a long time. Yerli, in my opinion, has become a great PR man. He needs to spend more time developing, and less time speaking.
Thanks to Roshan, our Guest Blogger who attended Computex 2012 in Taipei with us a few months ago for this tip on my Facebook page!
Related Tags