Sorry for the attention-grabbing headline, but it really is necessary because this is quite the bizarro world right now to read, and report on this. But, Apple are licensing some of their iOS design patents to Microsoft.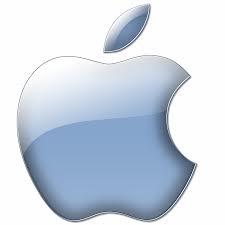 The news was unveiled during the ongoing patent slapping game between Apple and Samsung, with a Reuters reporter commenting that the information came from Boris Teksler, Apple's director of patent licensing and strategy, who went on to explain that the deal also features an "anticloning" agreement.
Ian Sherr, a reporter for Dow Jones and the Wall Street Journal has said that the design patents are covered under a cross-licensing agreement that the two heavyweight company's have set up.
Cloning is the biggest piece of this puzzle, as its at the crux of the issue between Samsung and Apple right now with Samsung accused (and having to defend themselves in court over) copying some of the iOS design traits that they use in their Android-powered devices. Steve Jobs famously called Android "stolen" and that he promised to go to "thermonuclear war" over the issue.
Microsoft have sidestepped the problem altogether, by firstly avoiding to copy iOS, and secondly, this news of licensing iOS design patents. Your thoughts?