WeMade's E3 line-up shows off 6 games, impresses some
WeMade's lineup features 8 games, 6 playable. Games impress some.
Published Jun 8, 2012 12:49 PM CDT
|
Updated Tue, Nov 3 2020 12:28 PM CST
2 minutes & 13 seconds read time
The first night, I attended WeMade's press conference at ICON Ultra Lounge. The press conference was good, but I wasn't so impressed by the games shown. Not to say they were bad games, they just weren't something I would play. However, this is probably due to me not exactly being a mobile gamer.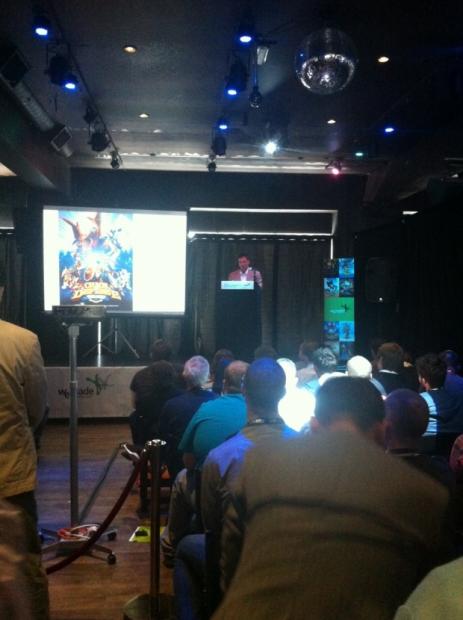 The lineup included Chaos and Defense, Viking Island, Pet Island, Goblin Mobile, Friend Fighter, Rhythm Scandal, and Hero Square. Since the first night, I have been waiting patiently for screenshots and information about the games so I could tell you, the reader. Finally, the information has arrived.
[img]2[/img]
Friend Fighter, which is the working title, was probably the game I would most enjoy playing. Not to mention, the name is hilarious.
[img]3[/img]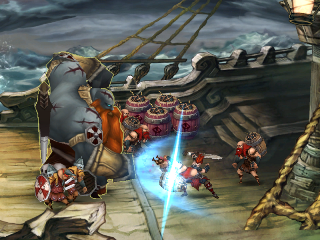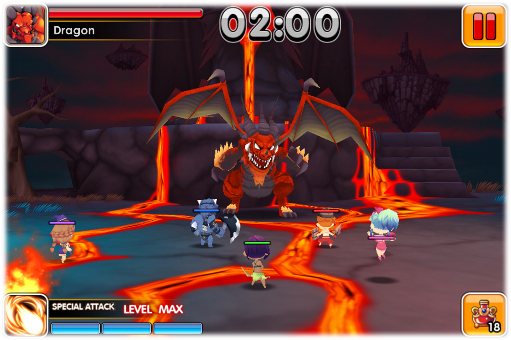 Info, directly from WeMade:
Compete in a world of real-time online battles through your phone in Chaos & Defense. Whether playing against a sophisticated enemy AI or other players from around the world, Chaos & Defense smoothly integrates real-time strategy gameplay with the excitement of tower defense for a blending unlike anything else on the mobile platforms.

'Viking Island' combines the addictiveness of a full RPG experience with the social integration players crave. Join a fully 3D adventure where the choice is literally in the players' hands: build an island economy through crafting and farming. Of course Vikings don't just farm - choose one of five unique hero classes and venture forth to action-packed fight sequences. Farm, clash your swords and adventure like a true Viking should!

Pet Island will captivate players by letting them interact with cuddly animals and let them do the bidding on the economy simulation environment. The pets are guaranteed to grow on you hence you'll never want to let go of your pets and your mobile device once you start playing.

Thrill seekers should drive straight into the fantastical fantasy world of Goblin. This side-scroller action arcade title lets the player experience a massive, beautifully rendered 3D-like 2D world with diverse dungeons to explore. Choose from one of three classes then hack, slash, shoot and blow monsters up on your way to the end!

WeMade's portfolio of games wouldn't be complete without a scrappy brawler like Friend Fighter (working title). Choose your character and have 1-on-1 duels as you would in other fighting titles; with Friend Fighter you can battle, defend, or avenge your friends! Fighters have gone social with WeMade Entertainment.

The action RPG and simulation mash-up 'Hero Square' lets the player choose from 20 different hero classes and allows the player to build a party for exploring dungeons and battling vicious monsters. The gamers can expand their world by building colonies and snatching them away from social friends. Hero Square is chock full of fun content and will captivate its players for hours of entertainment.

Rhythm Scandal, a rhythm action game with location-based service elements built right in, gives the gamer a great roster of pop music including highly trendy"k-pop" music to dance to. Its full-3D avatar customization function allows the player be the center of the party. Have dance-alongs, dance battles and virtual dates all on your mobile device.

WeMade will be revealing additional details for all titles throughout the year; including the release date for Chaos & Defense due at the end of this month!
Related Tags