Apple iPad 2 recieves updated 32nm SoC, improves battery life
Apple shrinks the SoC to 32nm in the old iPad 2, better battery life ensues.
Published Fri, May 4 2012 10:29 AM CDT
|
Updated Tue, Nov 3 2020 12:28 PM CST
Apple loves to do minor, and sometimes major, tweaks under the hood and not give a consumer any way to tell which product they are buying until they have opened the box. In this case, Apple has shrunk the 45nm SoC in the original iPad 2 down to 32nm and are still calling it the iPad 2. Unfortunately, there is no marking on the box and you won't know until you open the box and turn it on.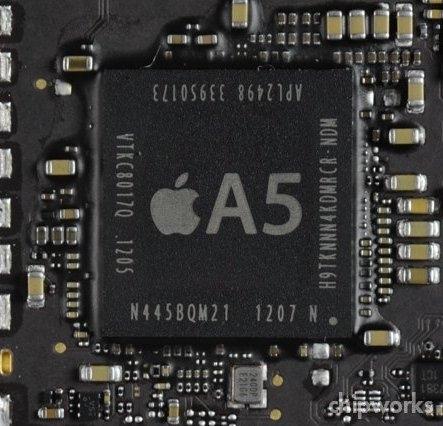 This is a bit unfair to customers as the new iPad revision brings with it lower operating temperatures and better battery life due to the updated SoC. But from a manufacturing standpoint, it's quite understandable. It allows Apple to get used to Samsung's 32nm process and prepare to use it for the next iPhone.
At the same time it also allows stock to be cleared of the old iPad 2 and will allow Apple to keep up with demand should something go wrong with the new process. AnandTech ran some web browsing tests on the new iPad and found an increase of 1.6 hours of battery life, or almost 15.8% better. In gaming, it nears 30% more battery life. Do yourself a favor, return the iPad 2 you buy if you don't get the 32nm SoC.
Related Tags