There are some rumors floating around that Nvidia could be announcing the newest member of the Kepler architecture at GeForce Lan in Shanghai. With the arrival of crowbars to reviewers and a countdown to an announcement by Nvidia at that same LAN seems to lend credibility to this rumor, however, I wouldn't hold my breathe. We haven't had enough leaks quite yet.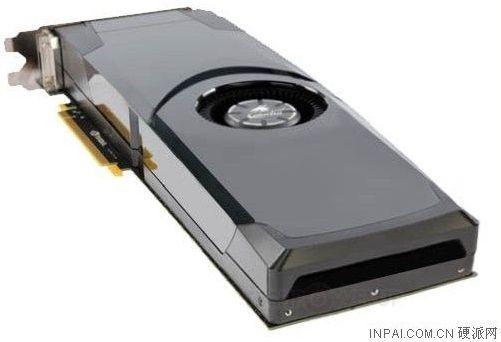 Well, the first of many leaks can be seen above. This is the first picture of the yet unannounced GTX690. The GTX690 should either be a dual GK104 or possibly the GK110 chip that could feature 7 billion transistors. I would prefer it being the single, 7 billion transistor chip as dual chip cards seem to be plagued by more problems.
In the picture, you can see that the card is massive. It features a single PCB so since the fan is situated in the center, it follows that the chips, if a dual GPU card, are situated on either end of the PCB. Due to the angle of the picture, it's hard to say much more about the chip. Obviously it can be expected that it will be one beast of a card after what Kepler was able to do.