Resident Evil fan? Like collecting Collector's Editions? Well, you might want to put away some of your money, now, because Capcom are going to start waving an insane Resident Evil 6 Premium Edition right under your nose.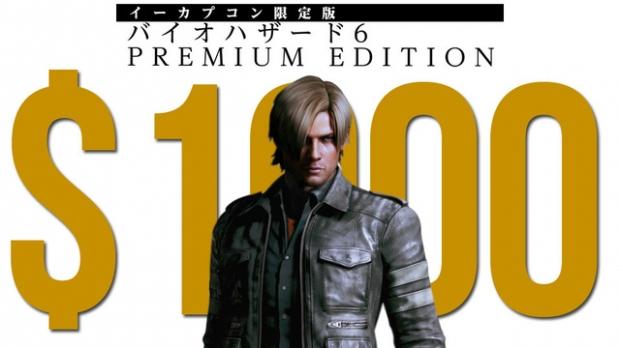 The upcoming Premium Edition of Resident Evil 6 will include a copy of the game, four different Resident Evil 6-branded tablet covers (which come in a Chris, Leon, Jake and Secret version), as well as a Leon leather jacket. An actual replica of the in-game jacket that Leon wears, which comes in small, medium, large, and extra large.
But, the pricing here is the kicker - ¥105,000 or US$1,293. Wow. Just wow. The Premium Edition is being made through Capcom's online site, e-Capcom. There is a sprinkle of good news here before you shut up and give Capcom your money, is that they generously offer free shipping. Thanks, Capcom.