Commodore releases new AMIGA mini
Commodore is still around. Releases a new AMIGA mini.
Published Wed, Mar 21 2012 5:29 PM CDT
|
Updated Tue, Nov 3 2020 12:29 PM CST
Yes, it's true, Commodore is still around and making computers. Just today, they have released a new computer called the AMIGA mini. They are billing the computer as a "tiny powerhouse" that's "slick and eye-catching in appearance." It certainly is "eye-catching," but is it in the way they want it to be? Take a look for yourself: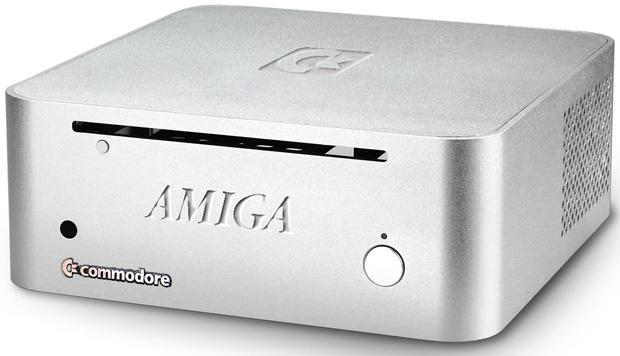 The new AMIGA mini is powered by an Intel i7-2700k inside a petite 7.8" x 7.8" x 3" enclosure. It features 16GB of DDR3-1333 RAM and this is about where the "powerhouse" portion stops. It features only a GT 430 graphics card which is pretty weak. They say the computer can be used as a home-theater system, a workstation, or a gaming machine, but with only a GT 430, I don't see the gaming machine portion working out too well.
Also, the machine doesn't come with any version of Windows. Rather, it ships with Commodore OS Vision, which is a custom version of Linux that doesn't have very much polish to it. Take a look at the video and judge for yourself:
Now, what does all of this cost? Let's round off the features before you start taking a guess. It ships with a 1TB mechanical hard drive and a blu-ray player. Do you have your guess ready? $2495. You can get a solid state drive for $495 and $995, respectively, for 300GB and 600GB Intel 320 Series SSDs. But, if you are only interested in the case, you can grab it, a 120w PSU, and blu-ray player for only...$345. Just be sure to order today, because the quoted lead time is 4-6 weeks.
Related Tags