Rumors flying wild around the internet have been saying that Microsoft would possibly be releasing the Xbox 720/Next at E3 2012. However, Microsoft spokesperson David Dennis has publicly stated that Microsoft won't discuss new Xbox hardware at this year's show. This led 2 people with knowledge of the subject to speculate an E3 2013 launch. Besides, why would Microsoft want to launch their next-gen console this year when they can continue to sell the 360?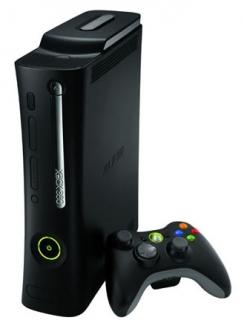 As everyone knows, a console isn't profitable for the first few years. As it stands now, a best-guess estimate puts Microsoft banking around $115 from each and every $300 Xbox sold. Giving up profit such as that would not be in the software giant's best interest. The only pressure Microsoft is feeling for a release is from gamers. No other manufacturer is ready to release a new console. Additionally, the new Kinect motion sensor is breading a whole new line of games, and profit, for them.
Microsoft's entertainment division, which includes the Xbox, posted a 45 percent sales gain to $8.91 billion in the fiscal year that ended in June. The Xbox 360 outsold Nintendo Co.'s Wii and Sony Corp.'s PlayStation 3 in 2011, and also sold better than any other TV-connected devices, including DVD players and home-theater systems, Dennis said.