Ah, Sonic, the memories I have of you are so great. AnandTech have had some hands-on time with the Tegra Zone enhanced version of Sonic the Hedgehog 4: Episode II, which was only announced yesterday for NVIDIA's quad-core 4-PLUS-1 Tegra 3.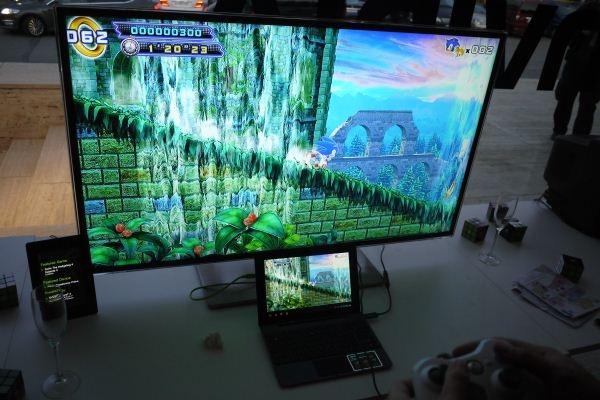 Cross-platform development of games is important these days, with Sega looking to tap the gamers of XBLA, PSN, iOS and Android for Sonic. The Android port more specifically, saw NVIDIA work closely with Sega to crete a Tegra 3-enhanced version of the game, which is said to mimic the quality one would expect from the console-based ports.
AnandTech said the game "does indeed look very impressive", and had the fast-moving hedgehog plugged up to a 50-inch-plus LED TV. Water and fire effects are said to be pretty much what the console versions look like, but NVIDIA did not have a console on-hand for a side-by-side comparison between the various platforms. Performance-wise, AnandTech reports that the framerate did dip below the 30fps mark a few times, but did not hurt the overall experience of the game.
NVIDIA was running the game from an ASUS Transformer Prime, connected to an LED TV through HDMI. A keyboard and touchscreen is capable of being used for input, as is an Xbox 360 controller and AnandTech says that actually "worked quite well".