Samsung shows off 32nm quad-core ARM chip
Samsung show off next-gen, quad-core, ARM-based Exynos chip built on 32nm process.

Published Thu, Feb 23 2012 6:25 PM CST
|
Updated Tue, Nov 3 2020 12:29 PM CST
Samsung have teased their latest 32nm quad-core Exynos chip at the ISSCC event, which has been the first example shown of a quad-core Exynos design. The new chip still sports an ARM Cortex-A9, but is now built upon a 32nm process, which provides not only more speed, but better battery life when compared to 2011-era chips.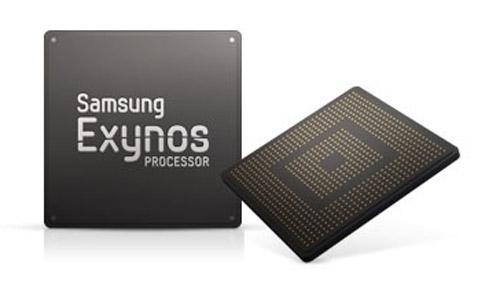 A new graphics core is featured with four pixel effects processors, and is expected to be around 26-percent faster, even though it uses 34- to 50-percent less power. Just like NVIDIA's Tegra 3 chip, it sports the ability to shut cores off independently to save power, and thus battery life, when a task isn't needed. Samsung's new Exynos chip can support up to dual-channel memory, with either low-power DDR2 or DDR2, to keep the chip working at full speed.
Graphics-wise, it's fast enough to render a whopping 57 million polygons per second. Samsung hasn't made made the new quad-core Exynos chip public yet, but the Mobile World Congress is next week where we're sure they'll want to show it off.
Related Tags