RumorTT: Radeon HD 7970 and 7950 to arrive in January
RumorTT: 28nm-based Radeon HD 7950 and 7970 to debut in just two months?

Published Fri, Nov 11 2011 4:59 AM CST
|
Updated Tue, Nov 3 2020 12:30 PM CST
AMD's 28nm-based next-generation GPUs are rumored to arrive in January 2012, according to a report from Fudzilla. Grains of salt are being thrown left, right and centre, and while the 7000-series was meant to be released this year, Fuzilla report that word from "multiple industry sources" that Tahiti won't make it until 2012.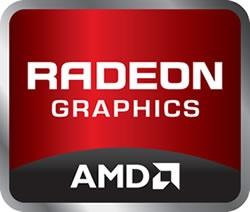 Tahiti will be the direct successor to Cayman, which is what powers the current Radeon HD 6900-series cards, and is expected to come in both XP and PRO variants. Specific models haven't been announced, but if AMD stick to their current naming system and don't throw it all around again, we should expect the new cards to be Radeon HD 7950 and Radeon HD 7970.
Both cards will be single-GPU parts, replacing both the HD 6950 and HD 6970, while a dual-GPU powerhouse card featuring two Tahiti cores will arrive later in 2012 and be dubbed the Radeon HD 7990 aka New Zealand. This could see either a March release, and if its too busy sipping cocktails waiting for NVIDIA to play catch up, we could see it laze through until early Q2 2012.
The Radeon 7900-series marks the arrival of AMD's new Graphics Core Next (GCN) architecture, which is supposed to bring us a GPU that performs well at both graphical and computing tasks.
Related Tags