Skyrim is only 2 weeks away and Bethesda have just confirmed the system requirements for the upcoming title. The requirements aren't too bad, but they're a tad higher than the 2006-based Oblivion, so if you're still chugging along on older hardware and want to get the most out of Skyrim, you might want to start an upgrade, now.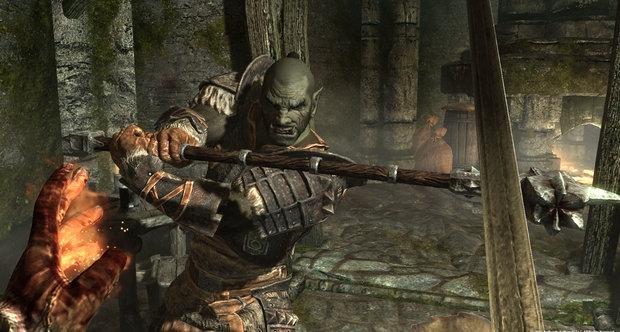 Recommended system requirements:
Quad-core Intel/AMD CPU
4GB RAM
DirectX 9 video card with 1GB RAM - Nvidia GTX 260/AMD Radeon 4890 or better
Windows XP/7
6GB hard disk space
DirectX compatible soundcard
Minimum specification:
2GHz dual-core CPU
2GB RAM
DirectX 9c video card with 512MB RAM
Windows XP/7/Vista (32 or 64 bit)
Bethesda marketing man, Pete Hines, confirmed these on Twitter and also explained that the minimum specs "gets you playing", while recommended will let you play with the graphics set to "High", and if you want to rock on with "Ultra" details, Peter says you'll want a "beefier rig". Also, Skyrim is a Steamworks title, so you'll require an Internet connection to activate retail copies, or to download it digitally.
Skyrim launches on Xbox 360, PS3 and PC on 11/11/11.