Modern Warfare 3 PC version gets some extra lovin'
COD: Modern Warfare 3 on PC gets some extra content.

Published Mon, Oct 24 2011 2:24 AM CDT
|
Updated Tue, Nov 3 2020 12:30 PM CST
A few hours ago the Call of Duty: Modern Warfare 3 launch trailer hit the Internet and now, we have more details on how the PC version of the game will benefit over its console counterparts. From anti-cheat systems to dedicated servers, there's a lot there!
Infinity Ward dropped some details in a recent Q&A on the Call of Duty forum. Community Manager, Robert Bowling said:
We value the PC player and have gone to great lengths in providing a more rich experience for our players. We keep our ear near the ground and try to deliver items most requested. The big feature for MW3 we are supporting is Dedicated Servers, this includes a server browser, voting, RCON, and more. Lastly we are embracing the Steam platform by integrating fully with Steam including friends list, Steam achievements.
We do wide testing across all tiers of PC, in our office we have an old min spec machine that receives just as much care as our top tier PC. We've also engaged the hardware manufactures for wider compatibility testing for us to ensure an optimised bug free launch.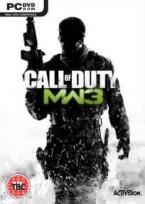 In regards to security, it seems they have that covered:
Security is a major focus for Modern Warfare 3, especially coming out of Modern Warfare 2. We will be utilizing multiple methods of Anti-cheat and Security methods, including Steam's VAC system, CEG, and our own propriety methods implemented to provide multiple layers of defence in keeping online multiplayer fun, fair, and secure for all players without limiting the control they expect on PC.
Related Tags