The new standard of ultra high-definition television (UHDTV) has taken a step in the right direction as experts at the ITU Study Group on Broadcasting Service announced they have reached an agreement on most of the pertinent technical characteristics for a new UHDTV standard.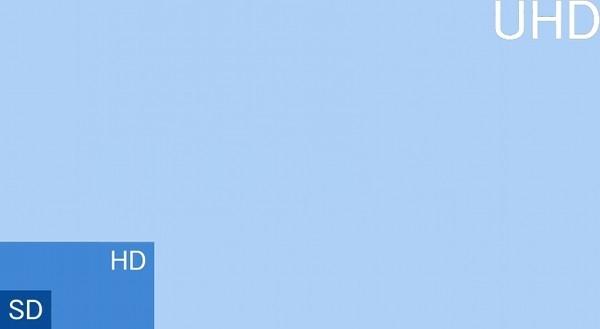 It'll be years before consumer-based products will be here (boo!) but broadcasters and others have been working for quite a while on UHDTV, which represents a gigantic leap forward in image resolution and picture quality. Just recently, Japan-based broadcaster NHK, who have played a pioneering role in the development of UHDTV, demonstrated a screen with 33 million pixels, a mammoth jump from the 2 million pixels seen on HDTV screens today.
Last month, a trial on UHDTV was arranged between London and Amsterdam and plans are underway to cover part of the 2012 London Olympic Games in UHDTV for screening at public venues around the world.
Chairman of the Broadcasting Service Study Group, Christoph Dosch says:
UHDTV promises to bring about one of the greatest changes to audio-visual communications and broadcasting in recent decades. Technology is truly at the cusp of transforming how people experience audio-visual communications.
ITU Secretary-General, Hamadoun Toure added:
UHDTV will create an immersive experience for viewers and will generate a host of new business and marketing opportunities.
One application for the additional pixels that UHDTV provides is glasses-free 3D. For me, I don't think its that - I think its the insane resolution and the absolutely mind-boggling increase we'll see in picture quality. DVD to Blu-Ray (480p to 1080p) was a huge jump... UHDTV is much, much bigger than that jump.