NVIDIA 3D Vision 2 launches, sports bigger goggles, brighter visuals
NVIDIA launch 3D Vision 2, better tech, new style glasses to boot

Published Sun, Oct 16 2011 8:27 PM CDT
|
Updated Tue, Nov 3 2020 12:30 PM CST
I was a first-adopter of NVIDIA's Stereoscopic 3D technology, 3D Vision and loved it. However, I quickly realised that 120Hz gaming was far better than the (at the time) hit-and-miss 3D technology. NVIDIA have today announced next-gen 3D Vision 2, which sports a new set of active-shutter 3D glasses and 3D LightBoost, a display technology meant to enable brighter visuals by letting more light seep in through the goggles.

The new 3D Vision 2 glasses have 20% larger lenses than their predecessor, and also feature a thinner, more flexible composite frame that's meant to block more light from the sides and top. This time around, wearing headphones should be more comfortable (one thing I did not like with the original 3D Vision goggles and my Logitech G35 headset). Battery life is meant to be "very similar" and prices haven't changed. $149 for the 3D Vision Wireless Kit with a receiver, or $99 for the glasses on their own without the receiver.
3D LightBoost is only supported by some new displays and laptops, but what does this mean? It means that the LCD panel features a faster backlight that allows the 3D glasses to be kept on longer. The way this works is because the 3D Vision goggles work by rapidly opening and closing shutters so the user's left and right eyes always see different frames. 3D LightBoost goes one up by brightening up not just the images on-screen, but also the user's surroundings.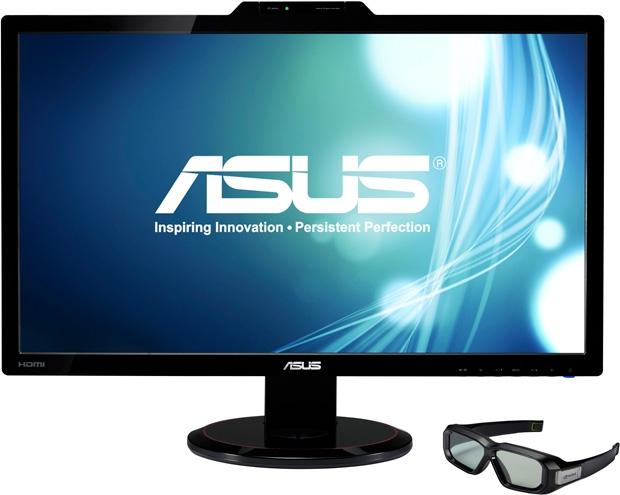 The first 3D LightBoost displays should be here soon, such as the ASUS VG278H, a 27-inch 1920x1080 resolution screen with dual-link DVI and HDMI 1.4 inputs, bundled with the 3D Vision 2 glasses. Other monitors that are set to include LightBoost support include the HN274HB from Acer as well as two BenQ models: XL2420T and XL2420TX. LightBoost will even ship on notebooks such as Toshiba's Qosmio X770/X775 and Satellite P770/P775.
The laptops listed above ship with first-generation 3D Vision goggles but NVIDIA say that the first-gen glasses will support LightBoost after a drive update, provided that you're using them with the right display.
3D Vision 2 products should hit stores sometime this month.
Related Tags