Apple iPhone 4S reviews begin floating around the Internet
iPhone 4S reviews hit the Internet, same ol', same ol' phone.

Published Tue, Oct 11 2011 11:04 PM CDT
|
Updated Tue, Nov 3 2020 12:30 PM CST
The recently announced iPhone 4S had pre-orders last Friday and they should start hitting retail stores and customers door steps on this Friday. But, while industry-folk were mostly underwhelmed by the iPhone 4S, Apple still managed to break sales records by scooping up over one million pre-orders in 24 hours, impressive. Now that the initial first week wave of buzz is over, we can move onto the juicy bits: actual reviews.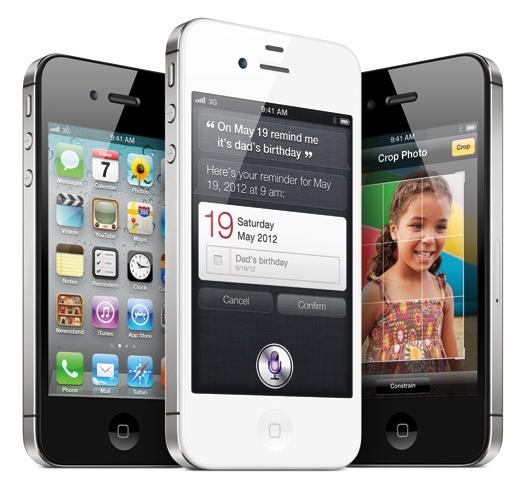 The iPhone 4S packs a new dual-core A5 processor (like the iPad 2 sports), an 8-megapixel rear-facing camera with 1080p recording capabilities, the swish new Siri voice recognition technology and 14.4Mbps HSDPA support. It is also the hero standing in the wind for iOS 5. Now we have reviews, maybe not real-world, in-the-hands-of-real-customers reviews, but closer than the marketing magic that Apple sprinkle onto their followers.
First up we have Joshua Topolsky of The Verge talking about the iPhone 4S' new camera:
The sensor is not only larger on the new iPhone, but Apple has further tweaked the optics to deliver better results, even in low-light settings. The company has updated the backside illumination sensor, added a fifth lens element, and increased the aperture to f/2.4 - all of which sounds more interesting if you're a camera fanatic. Even if you're not, however, the improvements are obvious the second you start snapping pictures.

The iPhone 4S took some of the nicest, cleanest photos I've ever seen from a mobile device. If you've ever thought about using a phone as a replacement for your point and shoot, feel free to start taking that concept seriously. The 4S produced crisp, balanced, colorful photos that were surprisingly low-noise and never over-saturated. The iPhone 4 sometimes seemed to be compensating for its limitations by exaggerating colors, but the iPhone 4S looks and feels like a real camera capturing true images.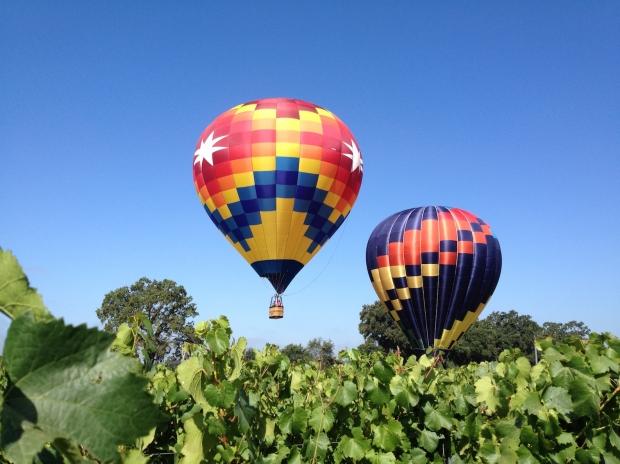 Next up we have AllThingsD's Walt Mossberg, who chimes in with his thoughts on Siri (which is probably the best new feature in my opinion on the 4S):
Siri can find information in Wikipedia, Yelp and Wolfram Alpha. It successfully answered when I asked it, "Who's the president of Iran?" (though it misunderstood me the first time) and "Who stars in 'Boardwalk Empire?' " When I asked for a "French restaurant in Bethesda, Maryland," it instantly returned a list from Yelp, ranked by user reviews.
In my tests, I was able to dictate emails and text messages, even in the car over Bluetooth, without looking at the screen. Accuracy wasn't perfect-about 20% of the time I had to try twice to get all the words correct. But, in most cases, Siri didn't make more errors than I do typing on a virtual keyboard...

The system understands multiple, colloquial forms of a question. I asked, "Will the weather get worse today?" and Siri answered, "I don't think the weather is going to get worse" and displayed a weather chart. You can check stock prices, addresses, map directions and much more. It also answers in a friendly fashion, saying things like "Coming right up" or "I'm not sure what you said, Walt." And it has some cute answers built in. When I asked it "What's the best phone?" it said, "Wait...there are other phones?"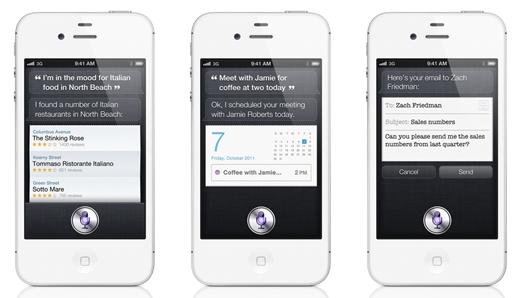 Then we have Jason Snell of Macworld who talks about the performance increases thanks to the new Apple A5 processor:
The results of my general-performance tests showed the iPhone 4S to be between roughly twice as fast as the iPhone 4. Apple claims graphics performance on the iPhone 4S has been boosted even more by the graphics component of the A5, with speed gains of as much as 7x. That's a best-case scenario, but my tests with the GLBench Pro graphics benchmarking app did show enhanced graphics performance. One 3D test sequence played at roughly five times the frame rate of the same scene on the iPhone 4; another was roughly double the frame rate.

Of course, many people won't be upgrading to the iPhone 4S from the iPhone 4, due to those pesky two-year phone contracts that cell carriers insist on. But a whole lot of people will be upgrading from two-year-old iPhone 3GSes. 3GS users will see an even larger speed increase, of course. The 4S had more than double the score on the GeekBench testing app, and loaded a test webpage in a third of the time.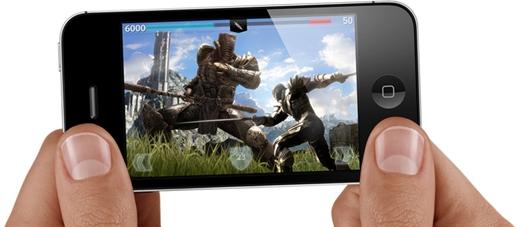 And lastly, MG Siegler of Tech Crunch who talks about new features in iOS that mimic Android and webOS:
The best addition to iOS 5 is the revamped Notifications system. Yes, it's a bit like the system that Android and webOS have had for a while, but once again, Apple took their time to make sure they did this right. Gone are the annoying blue pop-ups that would get lost when another notification came in. Now you have a full-on notification center to keep track of everything you miss when you're away from your phone or simply not in the mood to check it. Again, having used it for a few months now, I'm spoiled. There is no way I could go back to the old system...

But the biggest change of iOS 5 may be that you can now setup and manage your iOS device without having to use a PC or a Mac at all. When you boot up a new device, a short tutorial walks you through how to enable the services you wish to use, and activate your phone. It's quick and painless.

You can also now use iCloud to back up your phone and for the don't-call-it-syncing of your data. iTunes in the Cloud and Photo Stream are great additions for people who simply do not want to manage content through the iTunes desktop software. Apple comes closer to an "it just works" system than anything I've seen previously. Regular people will be able to use this.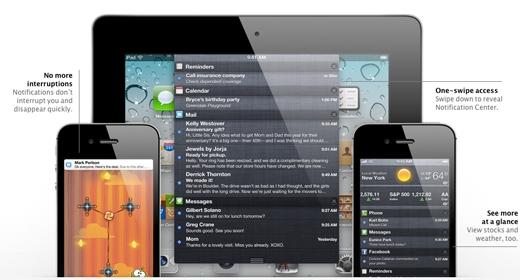 Related Tags