Windows Phone 7.5 "Mango" begins its rollout
Mango update for Windows Phone begins its rollout.

Published Tue, Sep 27 2011 8:03 PM CDT
|
Updated Tue, Nov 3 2020 12:31 PM CST
Windows Phone 7.5 aka Mango has began rolling out to phones across the world. This is just the start and the ramp up of delivery will increase gradually, with Microsoft hoping to make the update to most customers within 4 weeks. Today Microsoft roll Windows Phone 7.5 out to more than 98 percent of existing Windows Phone customers. This is a simultaneous, coordinated, global update that cuts across carriers, phone models and countries.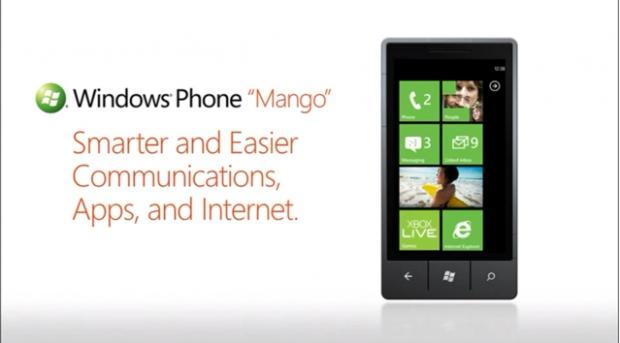 Mango won't make it to everyone right away and Microsoft are doing this to contain quality issues. Microsoft aren't just delivering a new operating system, but also new software supplied by individual handset makers. This "firmware" is necessary so your phone and apps work with all Mango features. So the update is not just a one-size-fits-all, but a tweaked update to each and every phone.
Microsoft are trying to keep problems isolated and if they pop up they want to stamp them down quickly. This week, Microsoft will make the update available to 10 percent of customers, if it all goes to plan, they'll open up the floodgates to 25 percent. Then they'll hold off for two to three weeks and ramp up to 100 percent, monitoring quality the entire way. This way they can ensure Mango updates all go according to plan.
For more details, hit up the Windows Team Blog.
Related Tags