The PCI Special Interest Group have revealed they are working on an external PCI Express standard to compete against eSATA, USB 3.0 and Intel's Thunderbolt interconnect. The new standard would be based on PCIe 3.0 tech which offers a potential of up to 32Gbps. Whereas, Thunderbolt offers up to 10Gbps in transfer speeds, but keep in mind Intel say it can scale up to 100Gbps in the future.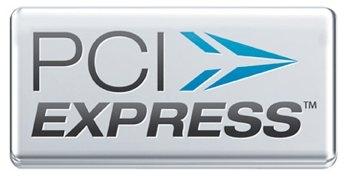 With those lightning speeds, USB3.0 seems to be left shaking in fear in the dark. The proposal of PCI Express 3.0 suggests using copper wires with a maximum transfer distance of 3 meters and the ability to support up to 20W of power delivery. That's double the current capabilities of Thunderbolt which offers 10W. This would mean it has enough power to run external HDDs and other power-related items without the need for a separate power source.
PCIe cables will be faster, cheaper and thinner than current Thunderbolt-based cables. But they will be less functional in the way that Thunderbolt is capable of daisy-chaining and carry DisplayPort data while external PCI Express cannot. The new proposed technology is obviously still in early stages and won't be commercialized until mid-2013.