Dead Space 2 demo is your Christmas present
Dead Space 2 demo hits Xbox 360 and PS3 on December 21!

Published Thu, Dec 9 2010 6:12 PM CST
|
Updated Tue, Nov 3 2020 12:32 PM CST
Fan of the original, amazingly atmospheric Dead Space? Well, you're in luck! Dead Space 2 is set for release early next year and a demo for the Xbox 360 and PlayStation 3 is due out on December 21!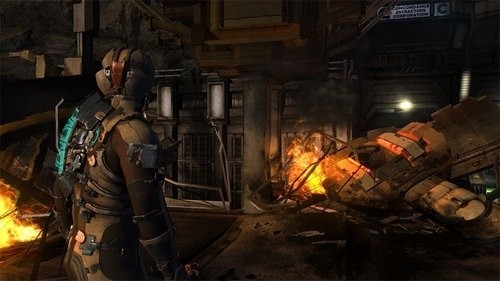 Unfortunately, no PC demo will be released. EA and Visceral have been kind enough to get their scares in before Christmas for the consoles with Dead Space 2 making it's debut on the Xbox Live Marketplace worldwide on December 21 with a PlayStation Network release the same day but for North America only. European PS3 owners will have to wait an extra day.
The Dead Space 2 demo starts off with Isaac discovering the Church of Unitology, trying out some new weapons such as the Javelin gun and also trying on a suit equipped with boot jets that give Isaac 360 degree in Zero-G - sounds pretty good, hey?
"The holidays are a great time to enjoy all forms of entertainment, and we can't wait to give horror and action adventure gamers a taste of what awaits them in Dead Space 2," said Steve Papoutsis, Executive Producer of the Dead Space franchise. "Releasing the demo five weeks before launch will not only re-connect players with our hero Isaac Clarke, but will also give them the opportunity to experience firsthand various jaw-dropping scenarios. It's gonna be awesome"
Related Tags