Angry Birds new levels, content, and birthday!
Angry Birds to get new bird, levels, and a birthday hits soon.

Published Tue, Nov 23 2010 8:54 PM CST
|
Updated Tue, Nov 3 2020 12:33 PM CST
A few of the guys here love Angry Birds, they post news about it when they can. Oh wait, it's me who does it (in my defense, it's an amazingly addictive game!!) Well, I just got an email from the people behind Angry Birds and thought I'd share it for those of you not on their mailing list, as Angry Birds is one of the most popular games on iOS/Android devices, it might appeal to a lot of our readers.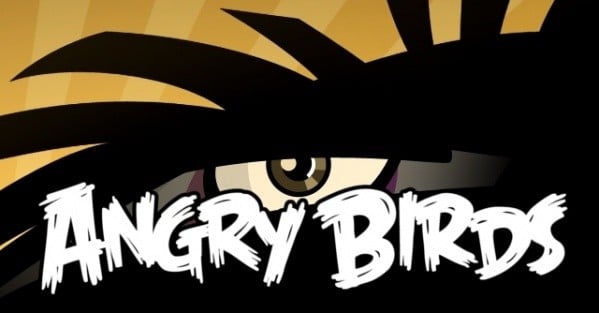 After a long wait, the Mighty Eagle is almost here! This legendary and mysterious bird will be included in the next Angry Birds update, due to be released in the next few days.
The update includes 15 levels in a hot new desert themed episode, Ham 'Em High, with a brand new shiny golden egg, and all the usual goodies we love to see from Angry Birds.
The Mighty Eagle is downloadable content. If you get stuck in the game, you have the opportunity to purchase a can of sardines, which you use to lure out the elusive Mighty Eagle. This phenomenal creature will the soar from the skies to wreak havoc and smash the pesky pigs into oblivion!
Mighty Eagle will help you skip the toughest obstacles, but there's a limit: you can only use the aid of Mighty Eagle to pass a level once per hour. In other words, when you pass a level with Mighty Eagle, you need to wait an hour to use him again to pass another level.
Is that all? Far from it! Mighty Eagle includes all new gameplay goals and achievements! In each level that you already cleared using the regular birds, you can smash away freely and try to fill up the destruction gauge! If you want to smash your way through every level leaving nothing behind, you have every incentive to do so!
Mighty Eagle is an in-app purchase in Angry Birds and costs $0.99/0.59/0.79 to download.
The First Annual Angry Birds Day Approaching!
On December 11th, Angry Birds will celebrate its first anniversary! To join in on the festivities, head to meetup.angrybirds.com, where you can organize or join a local gathering to have fun in the spirit of Angry Birds!
Only a few hours after announcement, 79 meetups have already been set up, with a party in London showing the way in the nuber of participants.
Start your own event with your friends, get ready to join in on the fun and stay tuned at meetup.angrybirds.com and rovio.com for more information on Angry Birds Day!
Some Plush Toys Still Available For Holiday Shipping
Remember that the earliest chance to grab Angry Birds plushies for the holiday season is to order them from shop.angrybirds.com. Limited stocks still available!
Related Tags