Asus GeForce GTX580 specs are leaked
Asus GeForce GTX580 specs leak - $599US pricing!

Published Fri, Nov 5 2010 9:01 PM CDT
|
Updated Tue, Nov 3 2020 12:33 PM CST
NVIDIA fan? Yes? Want the deets on the GTX580 from Asus?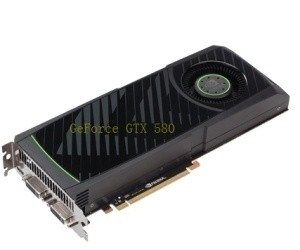 Leaked specs of the upcoming Asus branded GTX580 have given everyone something to talk about - their model number being ENGTX580/2DI/1536MB. It is described as the "Standard Edition" which leads us to believe there will be higher clocked or better editions of the card to be released eventually - with the "Standard Edition" having 1.5GB of GDDR5 memory clocked at 4008MHz on a 384-bus.
The core clock speed is set at 772MHz, it features dual-DVI connections, HDMI and a VGA output - compared to the GTX480 which had a 700MHz Core frequency.
The big thing is price - the GTX580 is going to be $599 US... which is a pretty outrageous price, even for the hardcore NVIDIA fan, being that this card is really what the GTX480 was meant to be before it was cut down to be released. With the HD69x0 cards so close to release, it is a big decision to jump on the GTX480 1.0, I mean GTX580... or wait it out and make a decision once both cards are on the market. But, that $599 US price is going to push a fair amount of people away - considering you could set up CF 68x0 cards for much less than that...
Related Tags