The Facebook phone - is it finally coming out?
Is a Facebook phone release imminent?

Published Mon, Nov 1 2010 1:36 AM CDT
|
Updated Tue, Nov 3 2020 12:33 PM CST
It has been a long-standing rumor - a Facebook branded phone... well, Facebook has invited press to it's Palo Alto HQ in the US on Wednesday to supposedly unveil some big mobile news. Speculation on this, is of course Facebook will finally release a Facebook-branded smartphone.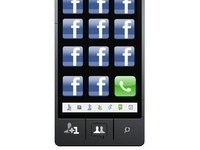 Even some previously top of the mountain mobile King's like Nokia and Sony Ericsson are struggling to keep customers, or release something that stays in the headlines like Apple, Google or Microsoft and their respective phones, or mobile OS's - Facebook is a name big enough in the world to actually do this.
Keep in mind, according to Australian telco's, in Australia alone Facebook could account for up to 80 percent of web traffic on Aussie networks. With Facebook saying they have 150 million of their users accessing their accounts through phones - this is a huge, huge deal.
Although Facebook is considered an "essential" experience on a smartphone, not one of the current incarnations on Android, or iOS "feel" 100% right. One does things better than the other, but then fails at something the former does really well. With a Facebook-orientated phone, this could soon well change.
Could this be why Facebook are holding off on polishing the experience on other handsets? Because they're waiting for a big release of their own? Not long until we find out!
Related Tags