For a long time if you were a gamer in the US and you had a Wii you could only get white controllers and consoles. The color options are a bit better today with a black console available and you can get official controllers in blue or pink colors as well as aftermarket controllers with different colors. A new controller is up for pre-order at Toys R Us for the Wii that is the coolest one I have ever seen.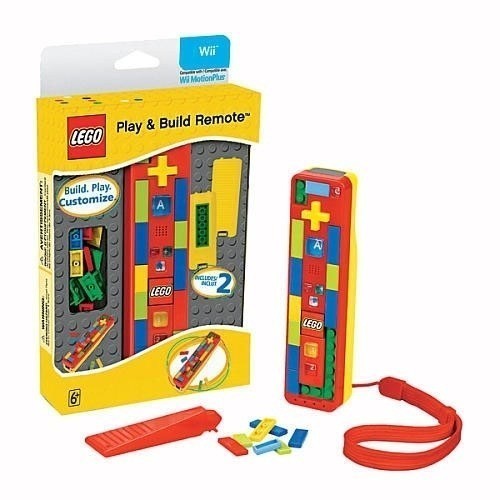 The controller is the Lego Play and Build Remote for the Nintendo Wii. The controller is multi-colored like most of the Lego bricks we are all used to seeing. The thing is a fully licensed controller and is compatible with most charging docks when used with the standard battery door and it ships with a second battery door that you can actually use your own Lego blocks to build a holder for.
The controller is fully compatible with MotionPlus as well. It has an internal speaker, rumble effects, and larger buttons for better control. Lego ships it with a wrist strap, two battery covers, and 31 mini Lego tiles and a Lego tile separator. You can pre-order the controller now for $39.99 and the estimated ship date is October 16.