Intel's next-gen SSD specs leaked?
Intel's next-gen SSD specs leaked? Can it beat the SandForce brigade of SSD's?

Published Wed, Oct 6 2010 11:21 PM CDT
|
Updated Tue, Nov 3 2020 12:33 PM CST
With current SandForce controller based SSD's owning the SSD battlefield - it's hard to get lost in the blurry smoke of it all.
Intel did have some amazing SSD's but were quickly de-throned by cheaper alternatives that may have not been as good in some benchmarks, but pricing and availability (as well as range of brands) will always triumph, until now?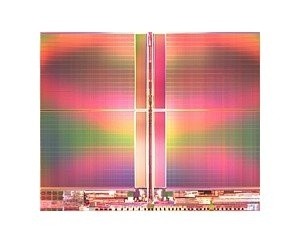 The leaked specs think it'll be using memory made by IMFT based on a 25nm process. It's a joint venture between Intel and Micron, as well as the development of triple-level-cell (TLC) flash chips that will give higher-densities and lower priced memory. The source explains that it estimates the capacities to double without an increase in price.
The controller will also get an upgrade and will be capable of 250MBps sequential read, 170MBps sequential write, while random 4k write performance will be increased up to 40, 000 IOPS. These upgrades are a significant step up from the previous generation with the sequential write speed alone being increased by 70 percent.
Interface wise, it will still be SATA 3Gbps but with these speeds there shouldn't be a bottle neck. Capacities will see an increase from 80GB all the way up to 600GB at the top end. Lifespan gets an increase, with an approximate 4x the total number of random writes before failure. Intel has additionally added a "power-safe write cache" that will prevent data loss in the case of a power failure.
These new Intel SSD's may not beat the current SandForce drives, but the advantage for Intel will be cost-per-gigabyte. But, with price drops happening all over the place on SandForce based SSD's - will this be too late for Intel to get their foot further in the door?
Third generation drives from Intel are to be available in both 1.8 and 2.5" form factors, ETA is expected to be either the end of this year or beginning of next.
Related Tags