ASUS add 4-Way SLI support to Rampage III Extreme
In a way no one would have expected.
Published Thu, May 20 2010 7:16 AM CDT
|
Updated Tue, Nov 3 2020 12:34 PM CST
ASUS are doing something very different to anything we've seen before with their premium X58 offering, the Rampage III Extreme. The board in itself is nothing all that unusual for a high calibre enthusiast offering of today; all the goodies and then some are in place; albeit, the lack of additional NF200 bridge chips for 4-way SLI action is a bit of a minus if a rich geek is looking to go all out.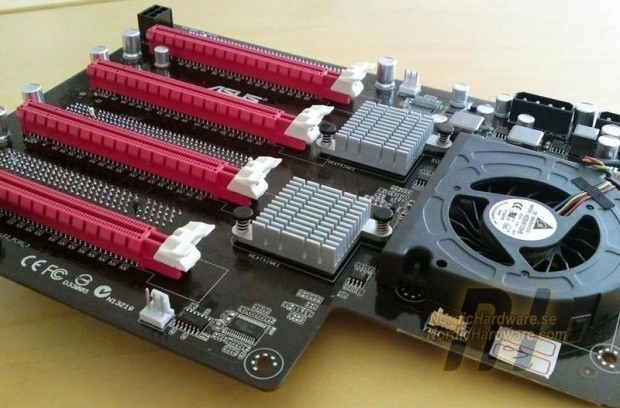 However, that's where ASUS is doing something very different in conjunction with a separately sold ROG series product suited specifically to this motherboard which it calls the 'ROG Xpander'. This device is a daughterboard of sorts that attaches to the two full bandwidth PCI-E x16 slots on the Rampage III Extreme. It gives not one, but two nForce 200 bridge chips, pumping out two x16 links each to the residing four PCI-E x16 slots also on the ROG XPander.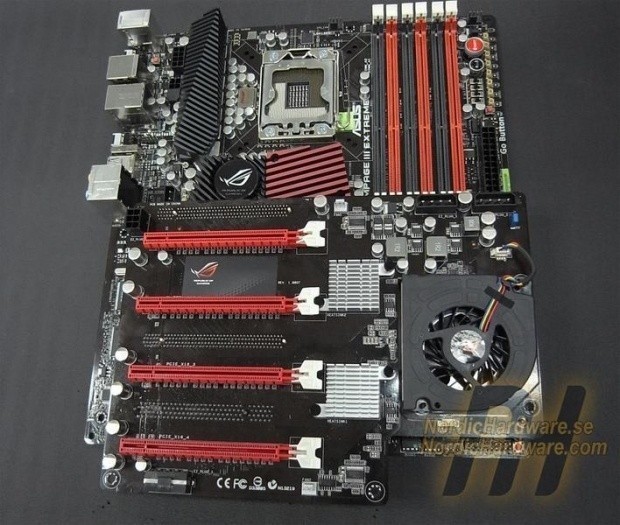 In order to function, it requires a fair amount of additional grunt with connectivity for 1x 6-pin PCI-E power and 3x 4-pin Molex power; though not all of these may be needed for it to work properly, depending on your overall configuration.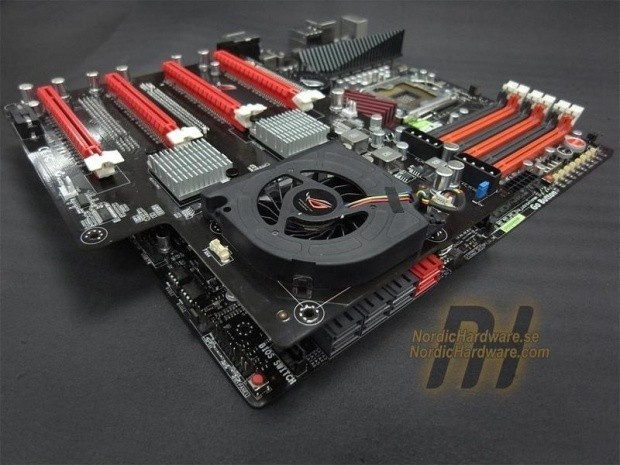 You can also see in the images a decent sized fan, which aids in cooling the components on the motherboard underneath which would have otherwise been suffocated by this very large daughterboard.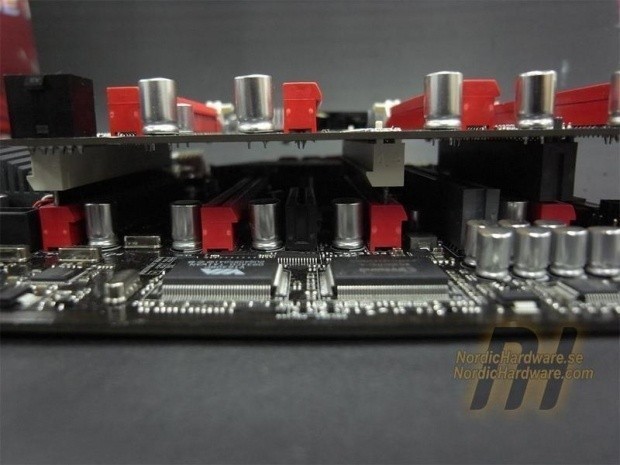 ASUS also gave out a 3DMark Vantage screenshot of a system running in 4-way SLI with GTX 480 cards using this Rampage III Extreme / ROG Xpander combo. With the help of a Core i7-980X running at a whopping 6GHz, the system achieved a result of 52422 points.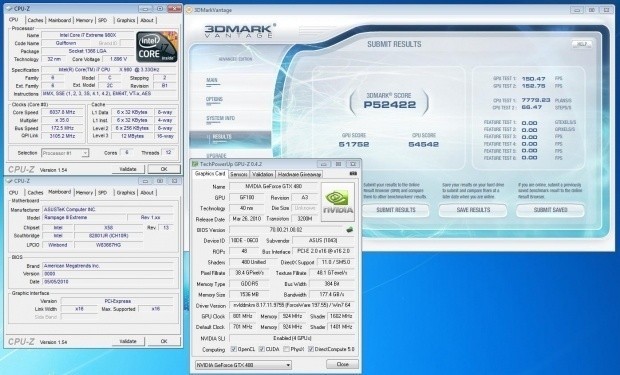 Pricing on this additional piece of hardware? We're not certain yet, but given a couple NF200 chips on their own along with the required license would cost ASUS around $100 already, expect to pay 70%+ more off the shelf. But I'm sure that won't phase you too much if you already have the funds for four GTX 400 series cards.
Related Tags