ASUS' ARES polishes up the Futuremark Hall of Fame
Elmor and Kinc's magic makes it happen with ease.
Published
0 minutes & 55 seconds read time
The folks at Nordic Hardware share a report from reknowned overclockers Kinc and Elmor this week in which they had hold of 4k worth of ASUS' suped up ARES video cards that have been hyped up for a while now and for good reason. But we're still yet to be assured of any form of mass production worldwide (possibly never to be).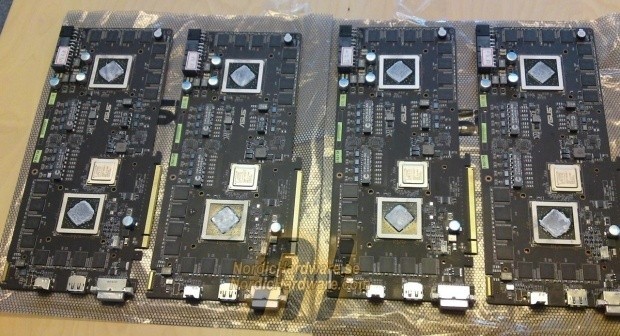 With such a nice array of cards to tinker with, the occassion called for some liquid nitrogen loving and already there's been two world records broken under 3DMark Vantage in the Entry and Performance presets.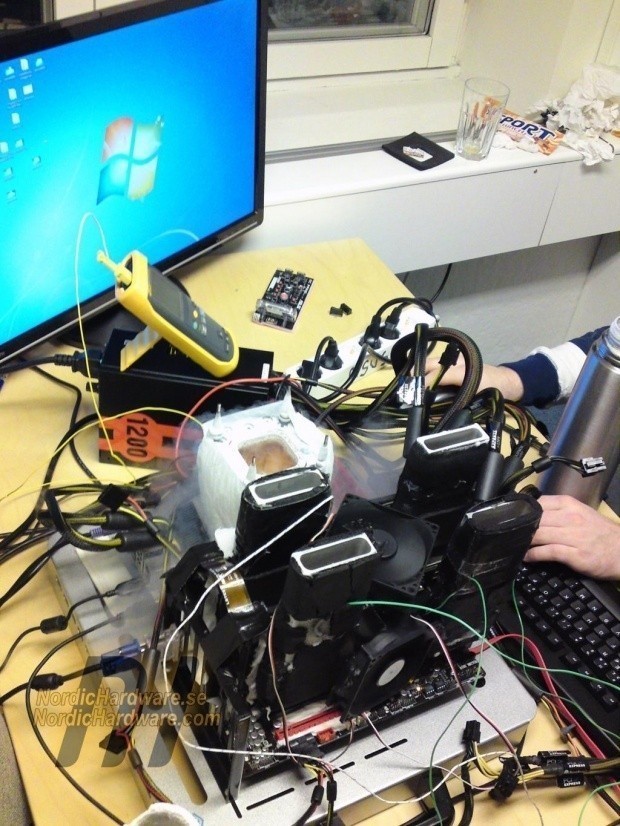 More specifically, with two of their four cards on hand in CrossFireX they managed to push them up to 1150MHz on the GPUs and 1300MHz on the 4GB of GDDR5 memory which then gave them the ability to obtain the WR scores of E93549 and P51651. The rest of the system specs were as follows :-
• Intel Core i7 980X @ 5,8-5,9GHz (LN2)
• ASUS Rampage III Extreme
• Corsair Dominator GTX2 Triple channel
• 2 x Corsair TX950 950W
This link
gives the pretty picture in clear detail; a look at the Futuremark Hall of Fame.
Considering the ease of getting WRs so soon after having the cards in hand, it's likely this won't be the ceiling and we might be seeing some even higher scores by the end of the coming weekend.
Related Tags